Spring is approaching, which means flower bulb time is on the way. Not only do autumn bulbs pop out of the ground and reveal their fragrances and colours, but spring bulbs can be planted so your garden, patio or balcony really shine this summer. In this article, we share all the ins & outs you need to know about these bulbs – from how you should plant them to the different possibilities these special flower bulbs have to offer.
Good to know: the difference between spring and autumn bulbs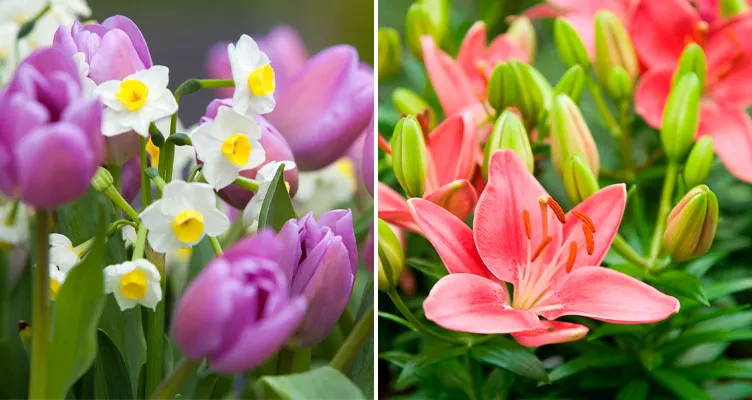 Most of us know about autumn bulbs that emerge in the spring. This includes well-known favourites such as tulips, hyacinths and daffodils. You plant these autumn bulbs in the autumn months so they bloom in the spring after the winter frost.
However, have you heard of spring bulbs? The name says it all. These bulbs must go into the ground in the spring after a hard frost. They need a different temperature to grow and will emerge in the summer after a few months.
This article is about spring bulbs. Would you like to learn more about autumn bulbs that bloom in spring? Read more about this on our website.
When should I plant summer bloomers?
In order to get your garden, patio or balcony looking gorgeous for summer, plant these summer blooming flower bulbs between late February and late May. Pay close attention to the weather because they can't go into the ground until the winter frost has passed completely. Otherwise, they could freeze to death. If you've been too enthusiastic and they freeze, it's best to cover them with bubble wrap. You can plant these summer bulbs in a pot even earlier than that. If you're expecting it to freeze, bring the flower pot inside for a while
Step-by-step plan for planting spring bulbs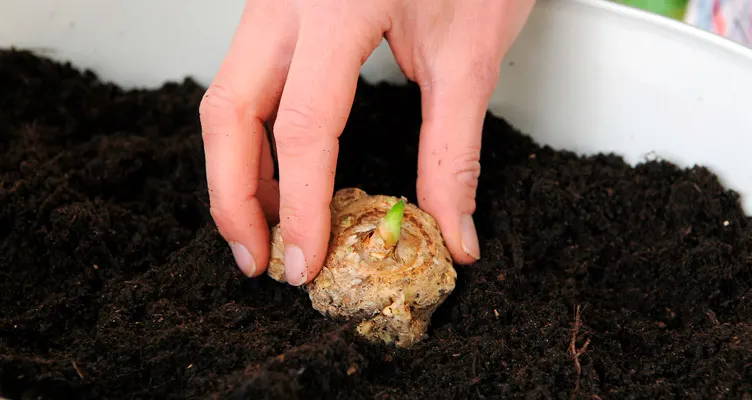 As soon as you have planned where you want to plant bulbs and the first rays of sun shine through the window, it's only natural that you'll want to work on your garden. However, how do you actually plant summer bloomers? We have a few tips for you.
Plant the bulbs in a sunny location. Most summer blooms like a lot of sun and will grow better and bloom more fully if they get adequate sun.
Before you start digging in the garden, carefully consider the space for planting, how the bulbs must be spaced and how deeply the bulbs must be planted in the ground. You can opt to dig one big hole and fill it with potting soil later or make several smaller holes for each bulb. In addition, you will make it easier for yourself with a bulb planter. Make sure to remove weeds and hard clumps you find from the ground.
Use potting soil specifically for flower bulbs in your garden. Potting soil with the RHP quality mark is the best choice. This soil is free from pesticides and pathogens.
Position the bulbs with the tapered end up in the ground so they grow towards the surface. Sometimes a small shoot can be seen, but sometimes it's more difficult to see which side is the top. Put the bulb with the round or pointy side up.
If it freezes after you plant the bulbs, make sure to cover them with insulating material. You can use bubble wrap on a pot. You could use gardening fabric for larger surfaces.
Give the bulbs enough water if it doesn't rain for a few days. Water is especially important in the starting phase after planting for the root system to develop. It is crucial that water can drain away when bulbs are in pots. If too much water stays in the pot, the roots can rot.
Which spring bulbs do we recommend?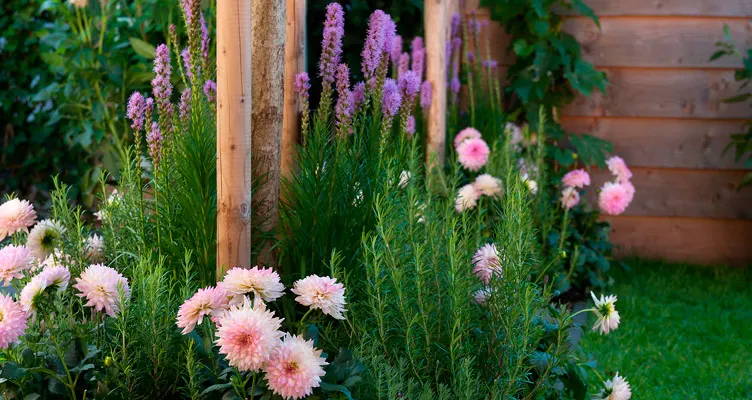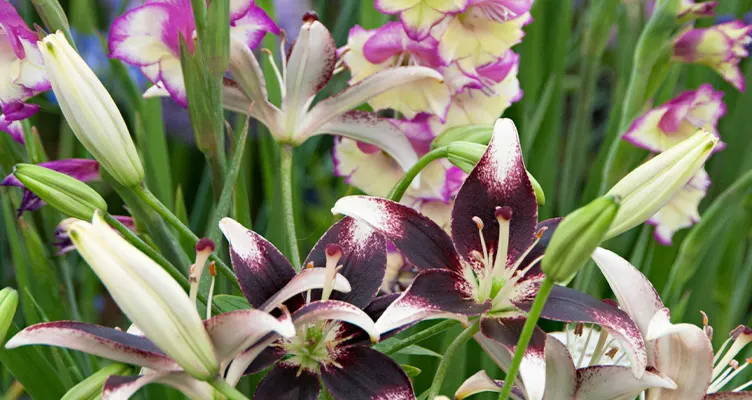 We also have special flower bulb packages for sale? They contain different types of spring bulbs sorted according to size, fragrance and colour. So you don't have to figure it out and you can put them in the ground one by one. View our range here.
Some flower bulbs attract butterflies? This is listed in our product information.
You can buy organic flower bulbs? These are cultivated without pesticides or artificial fertiliser. We also have organic flower bulbs in our range.
When you buy flower bulbs, always pay attention to a quality mark. All the flower bulbs from Bakker.com have the Holland Selection quality mark and even A status. This means that their quality, purity, colour, size and health could not be better. Bakker.com also offers the largest possible flower bulbs that produce bigger, stronger flowers. Bakker.com provides a 100% growth & blooming guarantee for all flower bulbs.
Would you like more information about the quality of Bakker.com? Read more on our website.
Ordering flower bulbs online is great because the flower bulbs are packaged (fresh!) immediately before shipping and delivered right to your doorstep. They are ready to be planted right away.
Would you like to decorate your garden, patio or balcony with spring bulbs? Take a look at our wide range of products.