Are you, like us, counting down the days until Christmas is finally here? With all the lights, decorations, good cheer and all the festive trimmings, it really is the most wonderful time of the year. To help you get into the seasonal spirit, Bakker has five tips for a joyful and green Christmas.
1. Use Christmas plants to bring a touch of colour to dark days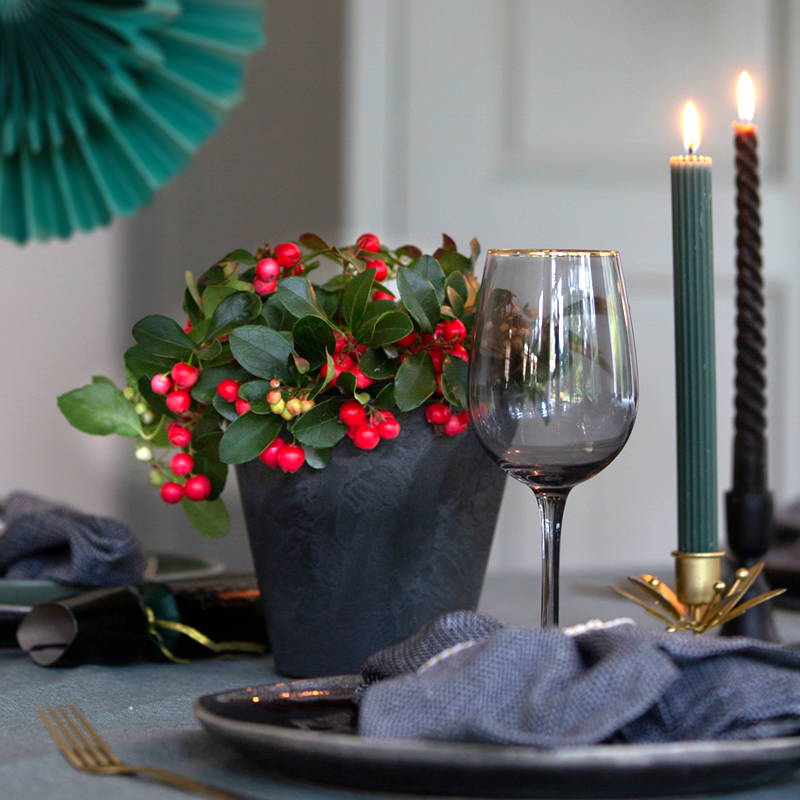 Christmas plants bring Christmas cheer to both your house and your garden. How do you like the sound of a red, white or pink Amaryllis? Choose a beautiful Amaryllis with wax bulb. This one is already decked out in Christmas spirit. to keep the amaryllis nice and warm during the winter. Are you looking to add some colour outside? Welcome your guests with some piceas on the doorstep. Then everyone will know that Christmas has started at your house. For some brighter colours, why not choose a Gaultheria with its fire-red berries. Or choose the flowering Christmas rose. The Helleborus will give you flowers even during winter.
2. Decorate your plants outside to illuminate your garden
Create your own greenery at Christmas to help you completely unwind. It's not only fun to get crafty, but the beautiful end result will also give you a sense of satisfaction and relaxation. It doesn't matter how large or how small your house or garden, there is always space for welcoming Christmas decorations. For example, you could decorate your front door with a beautiful Christmas wreath. Why not light up your hedges, shrubs or other plants with Christmas lights? Plant classic Christmas plants in pots or in the garden for that green Christmas touch. Find out here how to make your own Christmas wreath.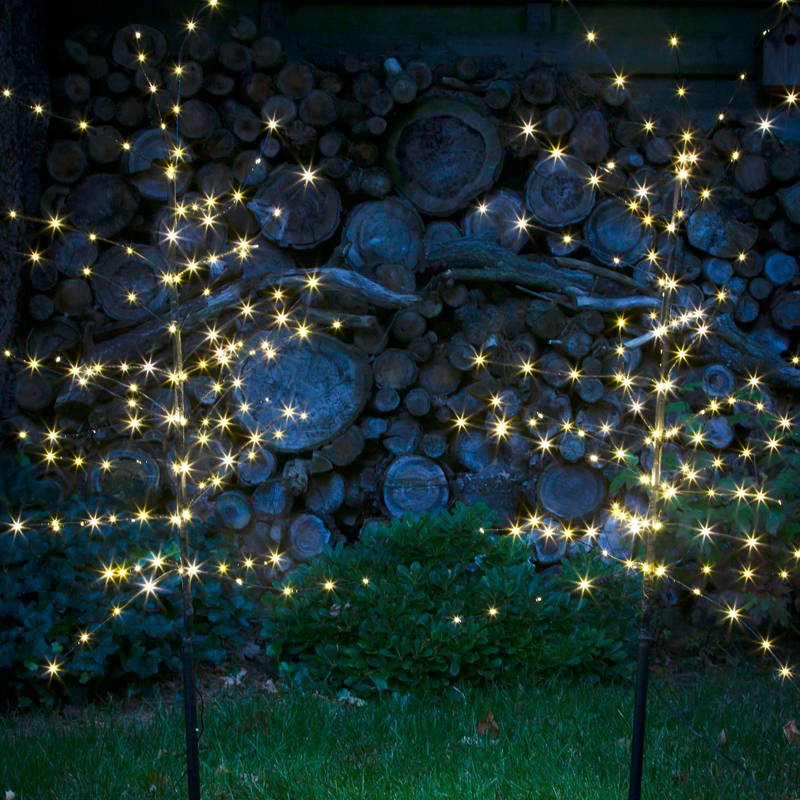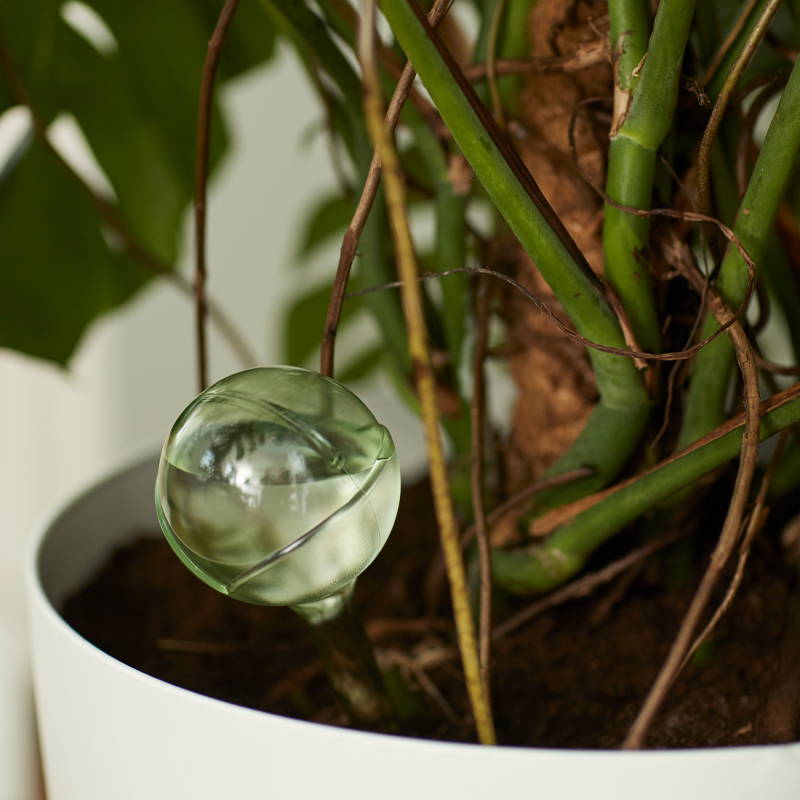 3. Make use of some handy tool
Are going away over the Christmas period? Or have you got enough on your plate already preparing Christmas dinner? Well, from now on, you don't need to worry about your plants thanks to this unique water dispenser. Just fill the dispenser with water and stick it into the soil. Suitable for all of your thirsty houseplants, Now all that is left to do is enjoy your plants.
4. Offer a plant as Christmas present
If you really want to surprise someone, why not give them a plant as a Christmas gift. It's a trendy and sensible gift, so it makes the ultimate Christmas present. Plants create a feeling of calmness, bring extra life and homeliness to a room and many of them also help to purify the air. It is the kind of gift that those nearest and dearest to you will remember.
5. Use a sustainable Christmas tree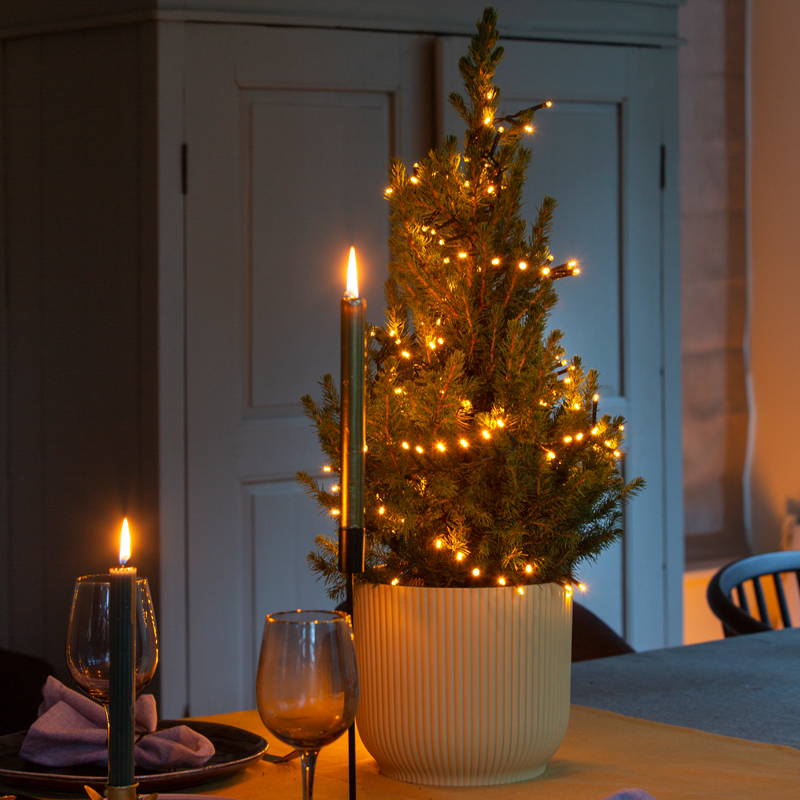 Artificial Christmas trees are becoming increasingly popular. They are easy to set up and tidy away, don't drop needles and save you money. Of course, you'll want to look for a good-quality artificial Christmas tree that looks as real as possible. Check out our range of top-quality plants. Do you really want a real Christmas tree, but think it's a shame to throw it away after Christmas? Then why not go for a real (miniature) Christmas tree in a pot. Put it indoors and decorate it with as much as you'd like with lights and your favourite decorations to create a homely atmosphere. After Christmas, you can simply take the tree outside, then you can use it again next year. Don't forget to water the Christmas tree.