Create a Christmas atmosphere in your garden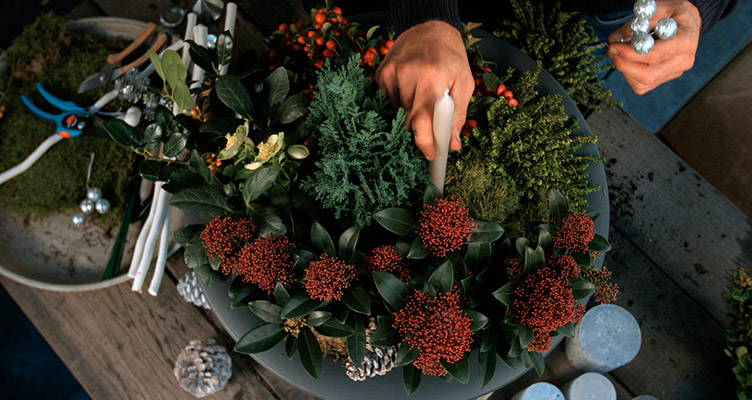 The most fabulous time of the year is coming! With a beautiful Christmas tree, sparkling Christmas lights and atmospheric Christmas decorations you'll festively come through these chilly days.
You can do lots of things to create a Christmassy atmosphere outside too. By creating an outdoor display you can enjoy the view from your window. Do you have a table on the patio? Decorate it with Christmas greenery, Christmas lights and some festive fruits or other goodies. Why not include a treat for the birds on there!
For a real eye catcher, fill a large planter with hardy plants such as Skimmia, Gaultheria and a small conifer. Christmas decorations outside will make your home complete. Not only will they be beautiful to look at, they are great fun to create. Watch our video to see how easy it is.