It might still be a little cold to work in the garden, but as soon as the first rays of sun come, we are eager to get outside. When planting season arrives, you don't want to have to clean up all the mess from last year. Take care of it now! Then you can get gardening as soon as spring comes knocking.
However, what can you do to get your garden ready for spring? This article will explain everything so you can start spring well-prepared.
What can you leave in your garden?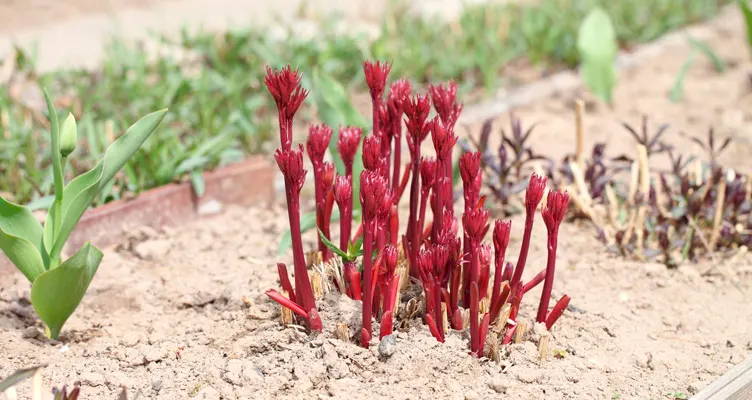 Before you start digging in the garden and pulling everything out, it's handy to know what you can leave in the ground. First of all, watch out for the spring bloomers. You planted these bulbs in the autumn and they are now growing slowly towards blooming in the spring. Of course, you don't want to disturb these bulbs while they are developing. Be careful not to accidentally step on the ground where you planted the bulbs or to destroy them with your shovel. Are there still leaves on the planted portion of your garden? Remove these carefully. The leaves obstruct sunlight that limits the bulbs' growth.
Perennials can stay. They bloom year after year. An extra benefit is that they come back stronger than the year before. All our perennials are hardened at least one year so they produce results as early as a few months after planting. Our peonies are hardened off even longer and consequently produce extra-large flowers. So when you clean up your garden it's important to leave these plants alone.
What should I remove from my garden?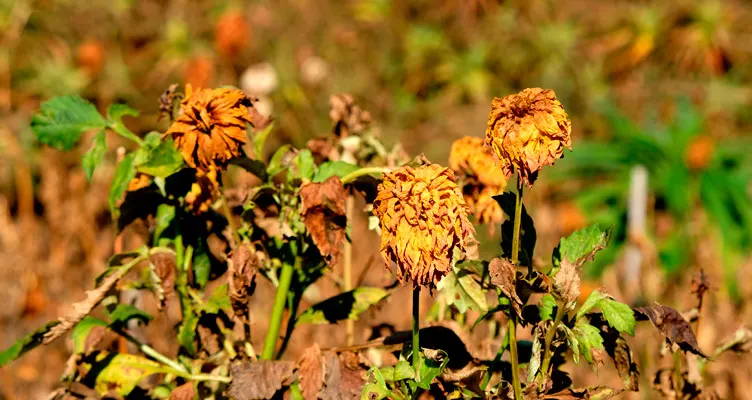 Perennials can stay in the garden, but it is important to cut off the old, dead parts. You can also check if the root ball on the perennials has become too large. If this is the case, you can dig out the root ball and separate it. Then discard the dead portions and replant the healthy parts.
Besides perennials that last for multiple years, there are also annual bulbs and annual plants. These bulbs or tubers emerge only once and use all their nutrients in one flowering season. To make room for the new summer bulbs, remove the summer bulbs and tubers that have already bloomed. If the ground is really wet, we highly recommend digging up the bulbs on time, otherwise they can rot. Like annual bulbs, annuals have only one blooming period. This is often a long flowering period. After this period of blooming, remove the plants to make space for new plants or bulbs. We recommend doing this before a frosty period because the roots can rot after that. You can easily remove annuals before a frost by pulling them by the stems. After a period of frost, we recommend digging up the roots.
Pruning means blooming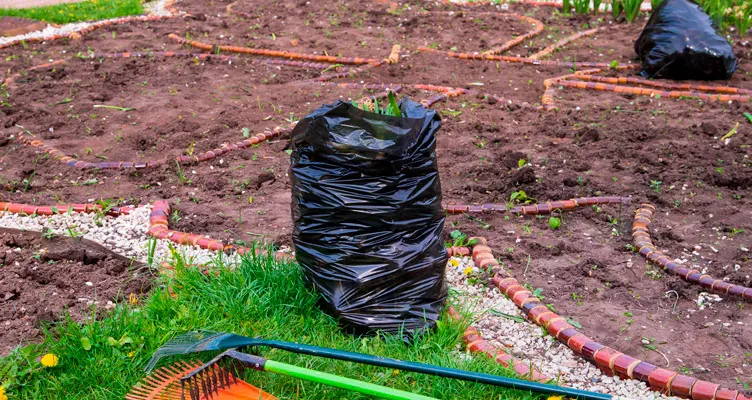 There is a Dutch saying 'snoeien doet bloeien', which means pruning means blooming. We prune plants, trees and shrubs so they last longer, stay healthier and flower abundantly and better. Most summer bloomers must be pruned in the spring before they bloom. This is often in the period from February to April. Our Advice & Inspiration page tells you everything you need to know about pruning. Do you have rose bushes or fruit trees? Check out the pages for 'roses' and 'fruit'.
What do I need to clean up the garden?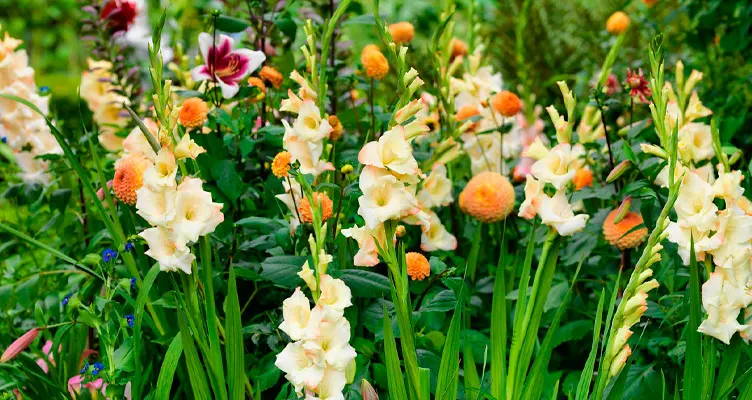 It's handy to have some garden tools on hand so you're well-prepared to start cleaning up your garden. Here are our tips on the essentials you need to clean up your garden properly and quickly:
You've cleaned up your garden - now what?
Once your garden is cleaned up and the roots of the annuals and spring bloomers have been covered, your garden is ready for spring. Now you can really get to work giving plants and trees a spot, as well as summer bulbs! As soon as the ground is frost-free, you can start planting summer bulbs. These are flower bulbs that must be planted in spring and that emerge in autumn. It is advisable to think about which bulbs you want to plant, where they will be, how much space you want to fill and how many flower bulbs you need. Read all about it in our article about summer bulbs.
Tip: Want to (partially) transform your garden? Draw up a garden plan so you know exactly what will go where and you can work easily with colours and heights. We are working hard on a new article about this. Keep following our channels so you can get inspired about your own garden.