Your garden is a wonderful place for you to relax. Once you've created it, you'll want to enjoy all its cheerful colours as quickly as possible, so that you can spend the whole summer enjoying the flowers and plants that you planted, from the comfort of your garden lounge set. It's so rewarding when your plants grow and flower quickly. These ten top plants make your garden a happy place in no time.
1. Hedera helix: a green climber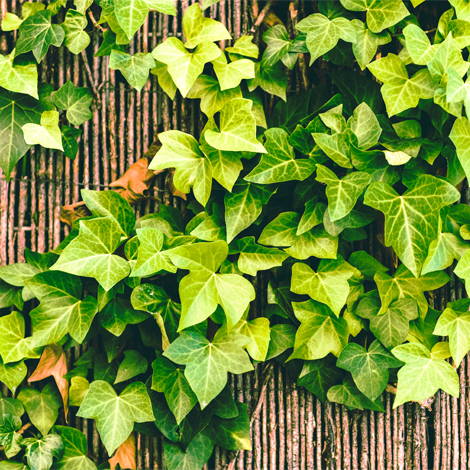 The Hedera really will grow anywhere: inside or out, hanging or climbing. Hedera helix, or ivy, is self-supporting and you will often see it climbing up exterior walls or fences. This fast-growing climbing plant will continue to spread until its aerial roots can no longer find anything to hold onto. The plant then produces small, pretty, white flowers. So, if you want a green wall in no time, choose Hedera!
The panicle hydrangea is a plant to fall in love with. Although this magnificent garden plant doesn't get very big, it will quickly be full of green leaves and light-coloured flower buds. The hydrangea produces many large, ball-shaped clusters of flowers between July and October and the creamy-white colour of these flowers means that it suits all garden styles.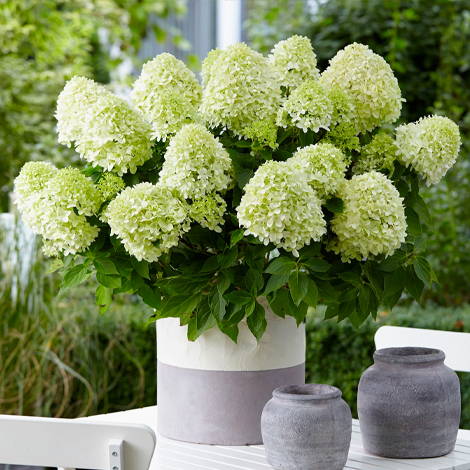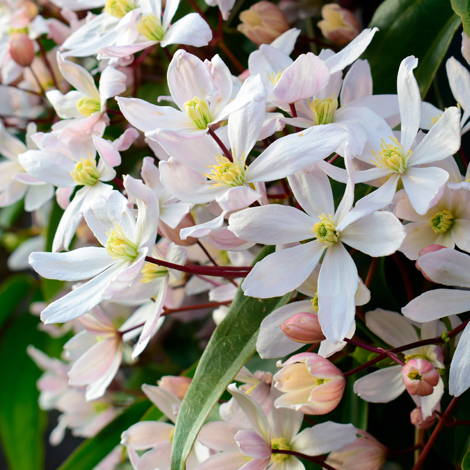 Bakker believes that the clematis is one of the most beautiful climbing plants. The Clematis armandii is a colourful, evergreen and fast-growing climbing plant that can reach heights of up to four metres. Its small pink flowers means that this plant absolutely radiates cheerfulness, making it the perfect choice to cover a boring pergola or fence.
What is that delicious aroma in your garden? It's a eucalyptus tree. This tree has so many benefits for you and for your garden. Grey-green plants are very popular at the moment and that definitely includes the eucalyptus. Follow this garden trend by planting this fast-grower in your border or in a pot on your patio. You can use its leaves to brew delicious tea or to turn your bathroom into a proper home sauna. Or simply enjoy the wonderful aromas in your garden.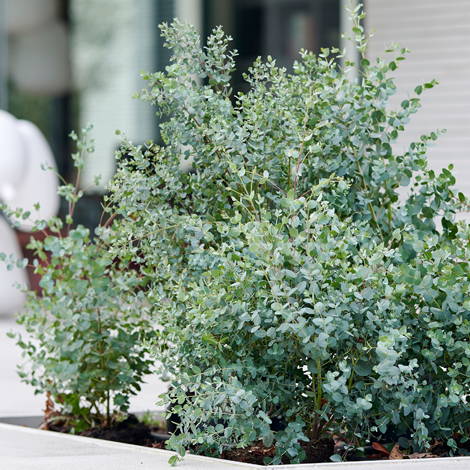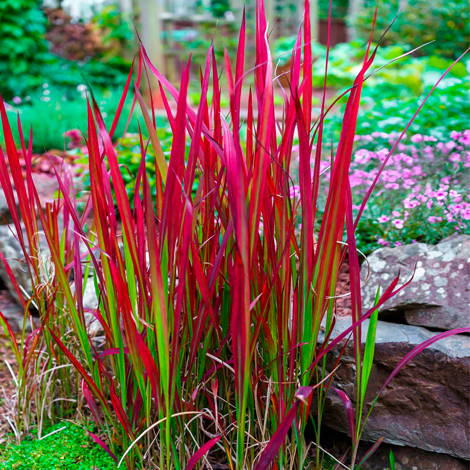 The grass stems of the Imperata cylindrica are as red as blood, but don't worry, this plant will give you nothing but joy. The red colour of the decorative grass will add an Asian touch to your garden. Use the blood grass as a natural enclosure for a border or on your patio, or combine it with cheerful flowering plants for a marvellously colourful effect.
Fast-growing hedges are a super convenient way to replace fences so, what about this fresh green garden privet? The Ligustrum ovalifolium can reach heights of between 1.5 and 2 metres and will grow fast as long as it gets enough sunlight. A lovely extra touch is that the privet flowers in spring, give you a hedge full of delicate white flowers. These then produce black berries, which the birds will love!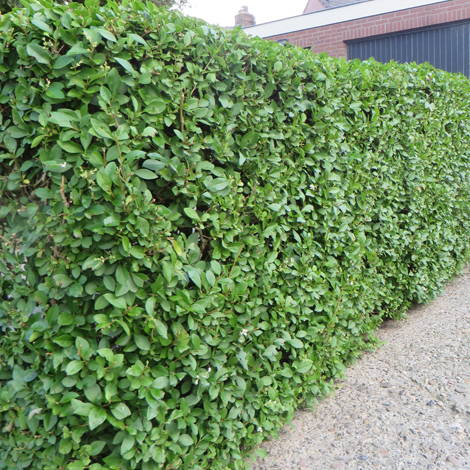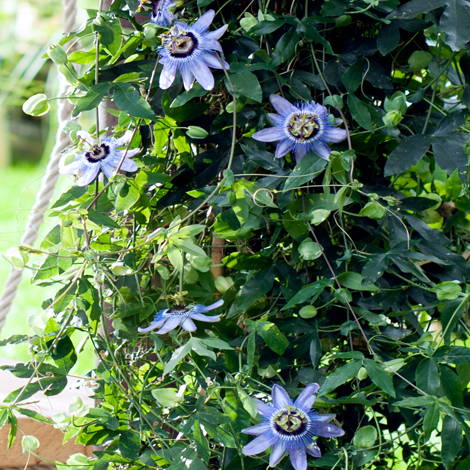 The Passiflora is a wonderfully tropical plant and a fast climber. The flowers will turn your garden into a Caribbean island in the blink of an eye. Drift off into a daydream surrounded by blue and yellow colours and wonderful fragrances, or enjoy a cocktail under the pergola with this plant climbing over the top. This summer, everything is possible. Make sure that you give this climbing plant a helping hand by giving it enough support to hang onto. Did you know that the passionflower produces edible fruits the second year after planting? These are delicious for humans but animals will enjoy the fruits and flowers as well.
The spray rose is an essential element in stylish modern gardens. This rose bush will be packed with large and colourful roses every summer. Do you prefer classic white or deep red? Whichever colour you choose, this rose will really set the mood and the light fragrance of the flowers will transport you to seventh heaven.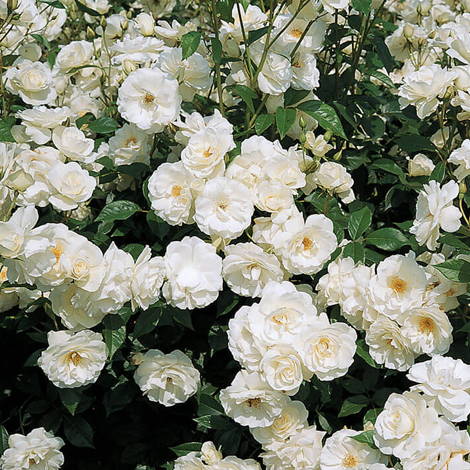 Creeping thyme is a super strong and absolutely beautiful ground cover plant. Purple creeping thyme is perfect for walking on, so it is often used between paving slabs or instead of a lawn. An even better idea is to allow it to grow through your lawn, which will give you purple-pink flowers everywhere in no time and a really cheerful garden.
The Campanula is an unbelievably versatile plant that will grow along the ground or as a hanging plant. It is equally at home as ground cover in the garden or draped from a hanging pot. Also known as a bellflower, it is famous for its bluish-purple flowers, which flower all summer long and cheer up any outdoor space.
If you want one of these fast-growing plants for your garden, balcony or patio, then take a look at these and many other popular plants in Bakker's extensive range of garden plants.