We couldn't wait any longer: our Christmas range is online! We're ready for the festive season. We've compiled a list of our Christmas favourites to inspire you, so you know exactly what you need to make your house as cosy as possible in time for Christmas


1 — Christmas plants and Christmas greenery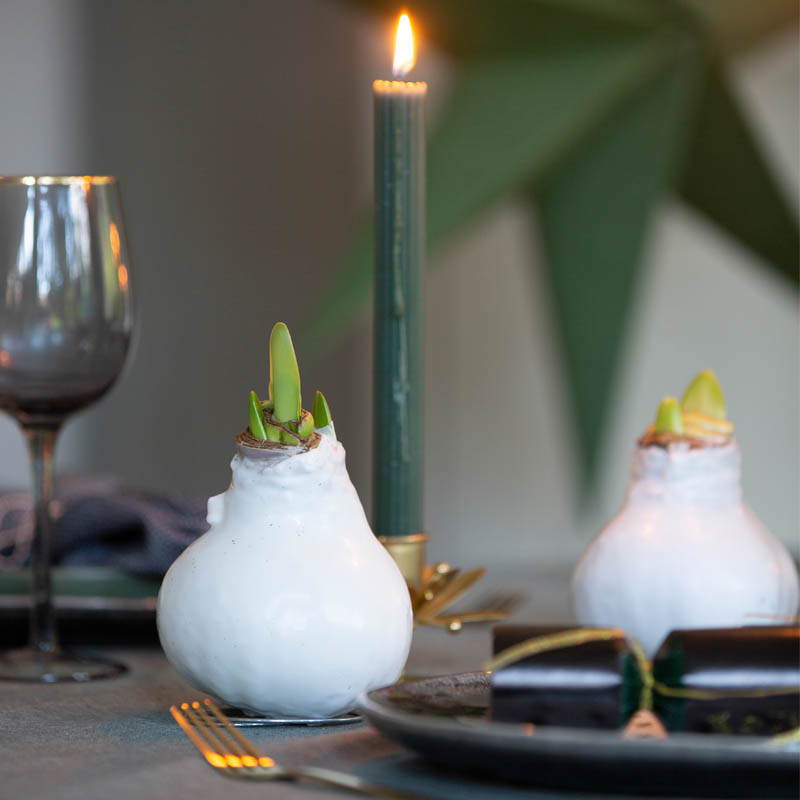 Christmas isn't complete without a Christmas tree, but there are lots of other Christmas plants that you can use to decorate your home and make it cosy for Christmas. How about a Picea glauca? This conifer is like a mini-Christmas tree. In a stylish pot, you can place the Picea either indoors or outdoors to create that Christmassy feeling. The Amaryllis is also a popular winter plant. Available this Christmas in a variety of beautiful, waxed bulbs in festive colours: white, red, green and even featuring a gorgeous snowman design. The Amaryllis has two stems with at least four to five flowers. Another fun option is the popular Christmas rose. Its snow-white flowers have a diameter of up to 8 cm. A real eye-catcher!
2 — Artificial Christmas trees
These days it is almost impossible to tell artificial Christmas trees apart from real trees. So, it seems a waste to keep using real trees. There are many advantages to artificial Christmas trees: they are easy to set up, you don't need to stress about needles in your home and you can reuse the tree the following year. Our artificial Christmas trees are available in a variety of designs this year. You have the option to choose a tree with or without lights and we even have a few with snow-covered branches. There is plenty of choice.
A useful tip: buy a covering or skirt for the base of the tree and you're all set.
Not a fan of Christmas trees and artificial Christmas trees aren't your ideal solution either?
Why not decorate an indoor plant with lights and ornaments. Buy a large plant, such as a Monstera, palm tree or Stelitzia and use it to make a real statement. Are you looking for a small indoor plant to decorate your windowsill? A trendy plant with leaf markings is perfect for this!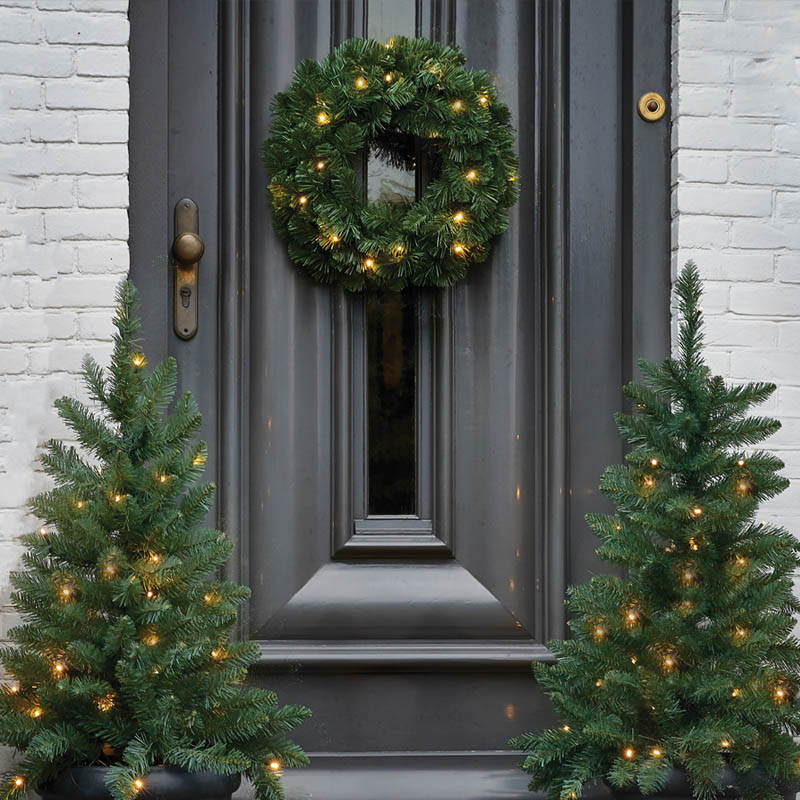 A Christmas wreath hanging on your front door instantly makes it a joy to come home. But once you're inside your home, a Christmas wreath can also look great on your living room door. Wreaths are also a popular starting point for your own Christmas design. Would you prefer a Christmas wreath with or without lights? Our favourite is still the Christmas wreath with pinecones, red berries and white tips on the needles that make them look like they've just had a touch of frost. Made from 100% sustainable materials so you can enjoy it for a long time.
Tip!
Our front door set is a real stunner in our range. This handy set is made up of two artificial Christmas trees and a wreath for on or next to the front door. You'll be all set in one go to share a warm welcome with guests.  
4 — Garden decoration: illuminated garden stakes
The illuminated garden stakes are also high on our list. These garden stakes with LED lights really set the mood at Christmas. The frame is made of sturdy metal and can be easily set into the ground using its two pins. We also have a Christmas star as a pre-lit tree. Ideal for the front garden or back garden!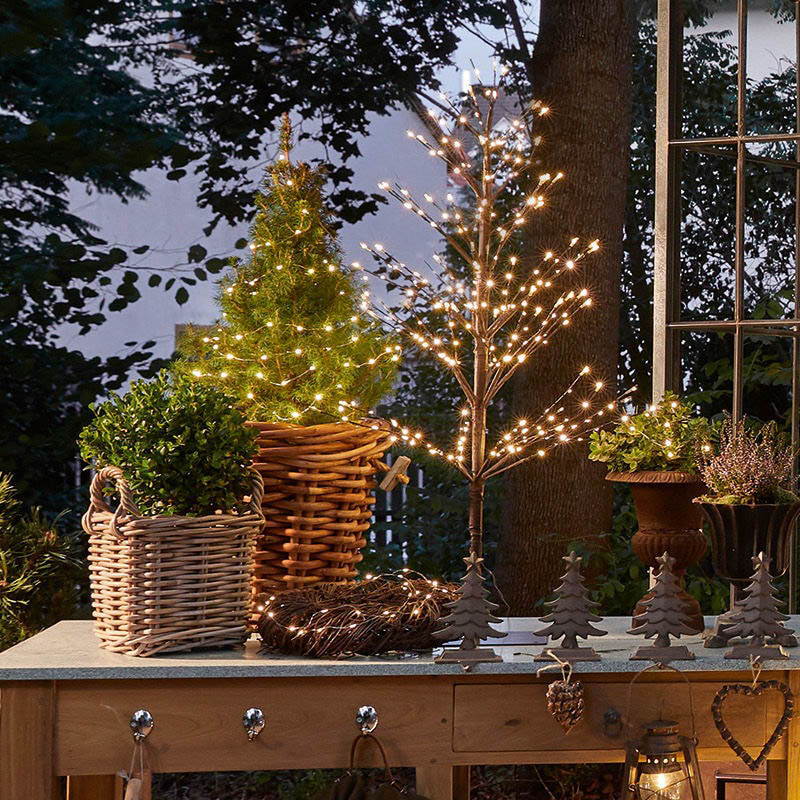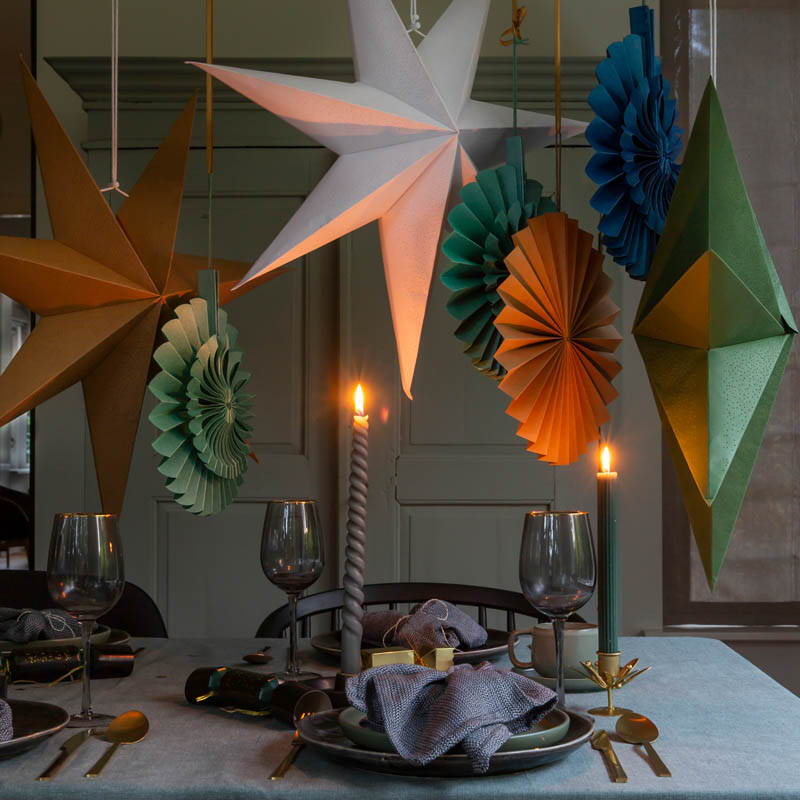 Our decorative, paper stars and baubles are new for this year. They are available in different colours, which makes it easy to mix and match. The decorations are truly sustainable because they are made from recycled paper. Hang the stars next to each other from the ceiling or in the window. Festive, charming, and durable.
Tip: Plants for Christmas presents
They aren't usually the first thing that comes to mind, but wouldn't it be fun to give a green gift as a Christmas present? Why not opt for something like the Picea glauca? A mini-Christmas tree in a beautiful pot is the ultimate festive gift. And don't forget our hydroponic plants lit from below in the vase!
Can't wait for Christmas to start either? Take a look at our Christmas range and get in the festive spirit!