Greenery makes everyone happy. As far as we're concerned, any room in the house can be transformed into a green paradise. Yes, even the bathroom!  
Tropical plants feel especially at home in the bathroom. Your best choices are indoor plants that love shade, high temperatures and high humidity. We've made a nice selection for you. It's easier to choose when you know exactly which plants will flourish in your bathroom.  
Be aware: It is important that there is daylight in your bathroom. No plant can grow without light. If there isn't any daylight in your bathroom, don't worry: artificial plants add a green vibe to your bathroom and you can barely tell the difference. 
1 — Monstera 'Monkey Leaf'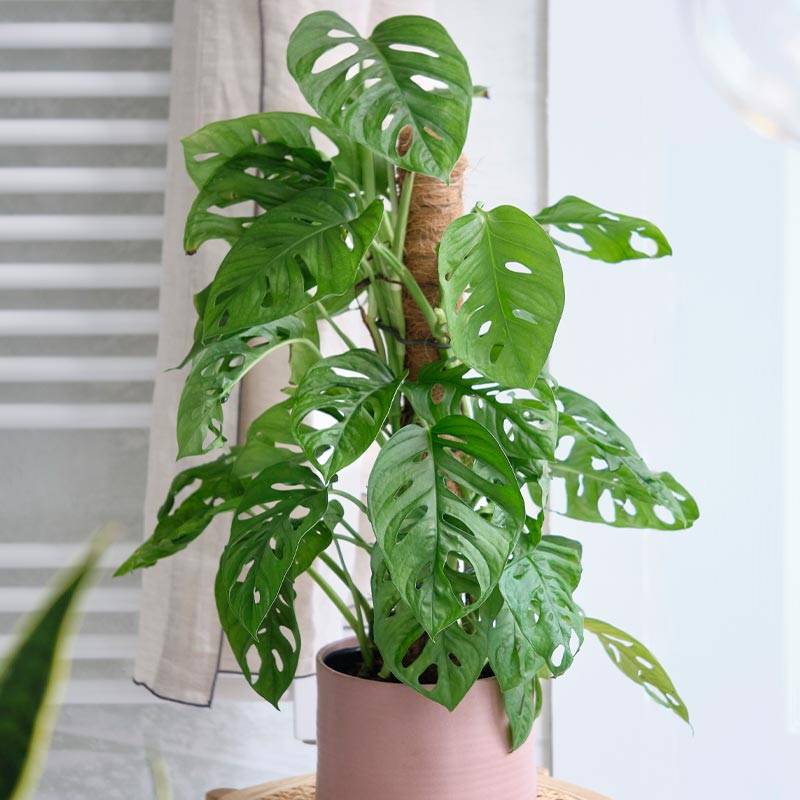 The Monstera is our clear number one. We are big fans of this hanging plant with its large, striking leaves dotted with beautiful holes. As a bonus, the plant also purifies the air. And that is no extravagant luxury in a bathroom. The Monstera needs high humidity and loves the shadows. 
2 — Bird's nest fern Asplenium

 
Still looking for an eye-catcher for your bathroom? Then the bird's nest fern might be right for you. The delicately crinkled form of the shining, green leaves on this beautiful plant is striking. The bird's nest fern prefers full or partial shade and does not like direct sunlight. This plant loves humid air as well.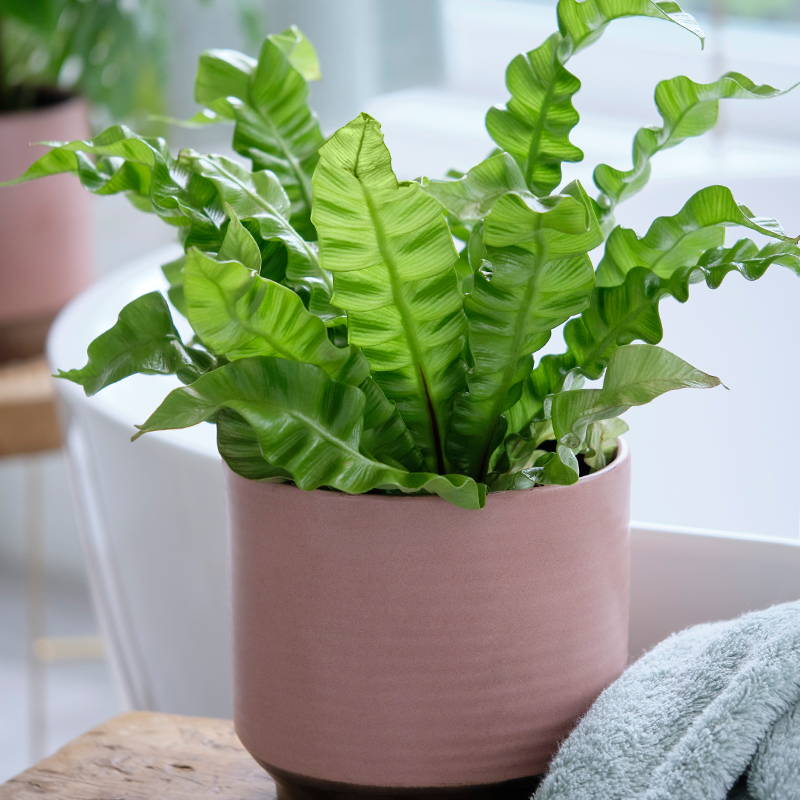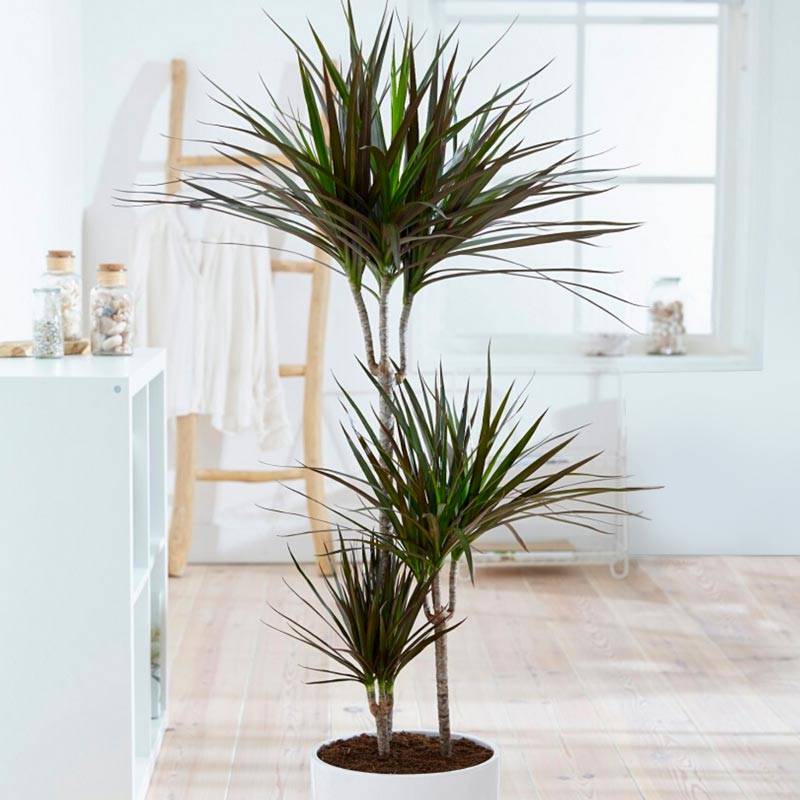 The Dracaena is a beautiful, air-purifying plant from the African rainforest and thrives in large bathrooms. The Dracaena often has several stems with strong, tough spikes. It instantly transforms your bathroom into a tropical paradise. The dragon tree likes having light, but not strong, midday sun
4 — Ivy Hedera 'Pittsburgh'
This ivy with pointed leaves can climb, hang and even purifies the air. You can place it almost anywhere. We can't get enough. This hanging plant grows well in darker spots so don't plant it in direct sunlight. For the Hedera, the general rule is: the more uniform its leaf colour is, the less sunlight it needs.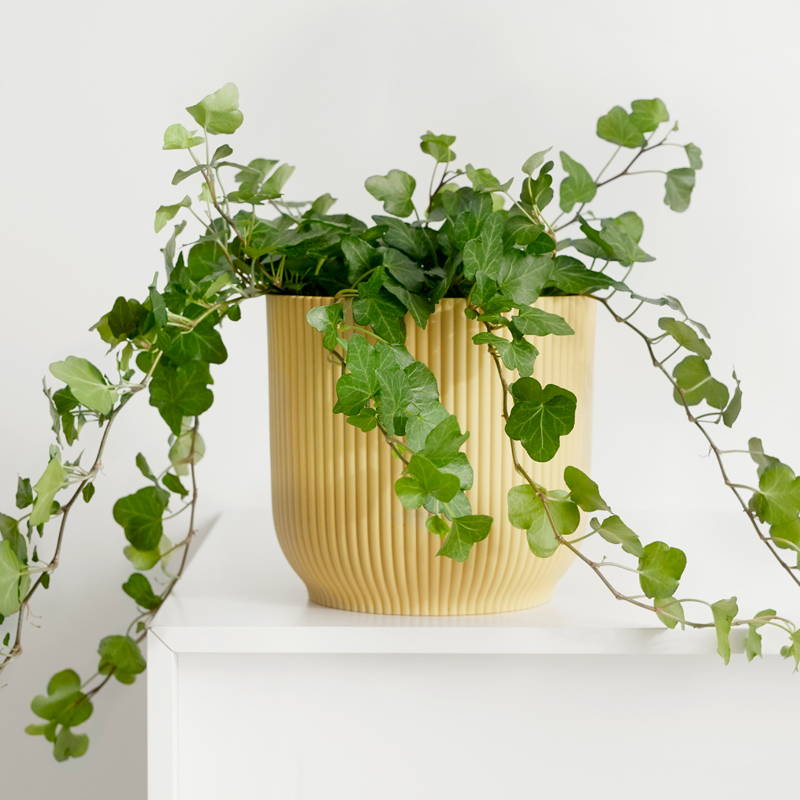 5 — Snake plant Sansevieria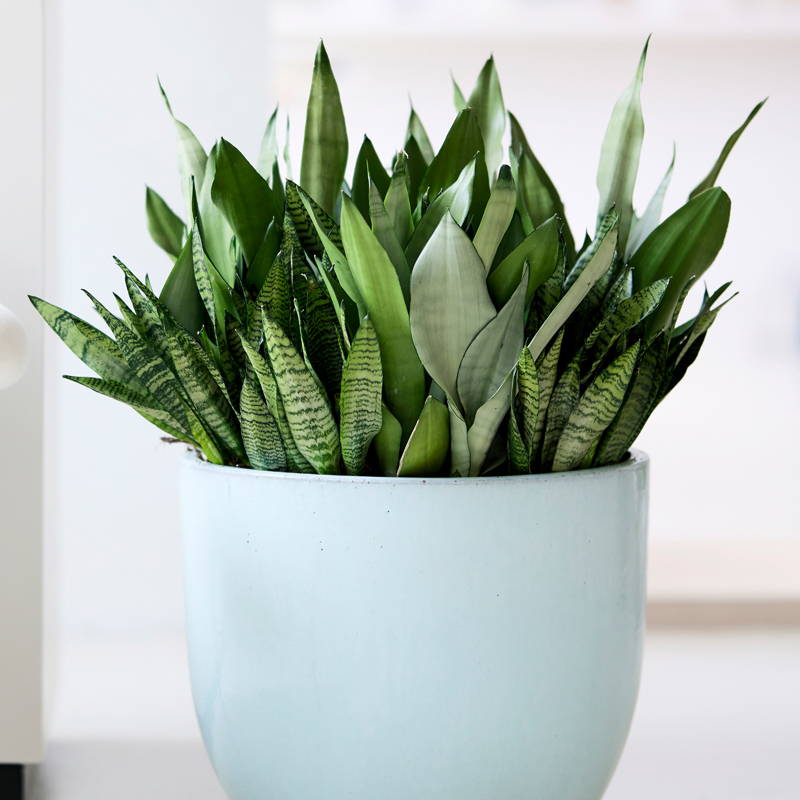 Easy and eye-catching. Two words that perfectly describe this indoor plant. Because this striking plant doesn't cause much fuss. The plant is from dry regions in Africa and can handle a lot. Place the plant in a bright spot, just out of direct sunlight, to ensure that the leaves stay as green as possible.  

Do you find it difficult to choose and combine plants? We wouldn't be living up to our usual standards if we didn't make things even easier for you. Our bathroom plants mix increases the joy in your bathroom threefold. Pots are included and the mix will be delivered right to your door. 
1x Nephrolepis cordifolia 'Duffii'

 

1x Monstera minima

 

1x Asplenium nidus 'Crispy wave'

 

3x Capi decorative pot, black