There's no doubt that greenery and nature bring joy to our lives, spreading calm and making you happy. Nothing beats getting your hands dirty, rolling up your sleeves and creating space for plants in your home or garden. You can perk up your surroundings with as much greenery as you like.
But sometimes it's nice if you can make life that bit easier for yourself, without the hassle of trowels, digging and putting your favourite plant in the right pot. Our range of plant-and-pot combinations is the perfect solution for those moments; popular plants that come perfectly matched with a decorative pot.
Fill an empty space with greenery in no time
If you have a corner in your living room that needs brightening up, or a balcony you simply want to fill with greenery, finding the perfect plant is a piece of cake. We sell a wide variety of plants from small to large, all delivered with a matching flower pot. You don't have to think about choosing the right size of pot for the plant you buy, because we've already made the decision for you. Could filling that empty space get any easier?
Take this olive tree as an example. As well as looking fabulous on any balcony or patio, it's also a real style statement among plants. Thanks to its robust stem, branches and leaves, the tree is easy to look after; simply put it in full sun and water regularly for it to thrive. And the sturdy stone decorative pot gives it a stable base.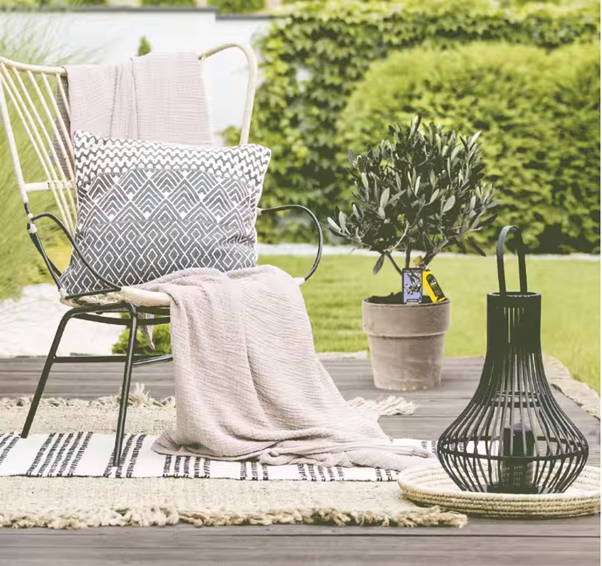 Or what about the hero of banana plants – the 'Dwarf Cavendish'? A quick and green way to bring that jungle feeling into your home thanks to its impressively large leaves. Perfect on a small table or cupboard, or even on the floor, it's big enough to create a lush, green atmosphere wherever you put it in your home. This plant is also low maintenance and loves light (although not too much) and damp soil. Check the soil every now and again with your finger; if it sticks to your skin, your plant doesn't need any more water.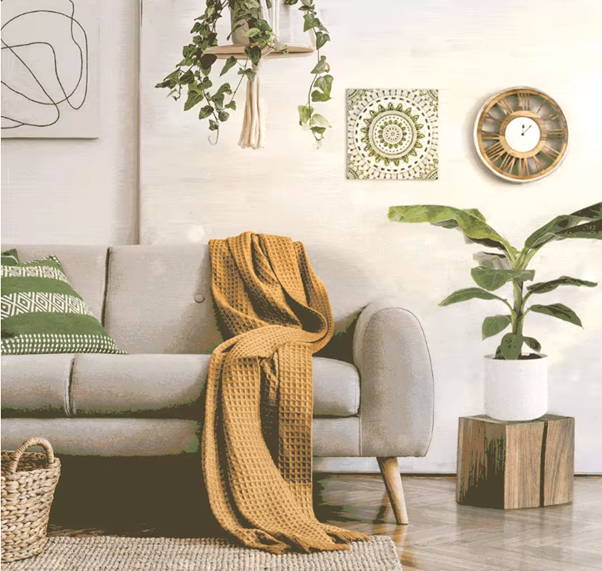 So, take a deep breath in and out — you'll be able to surround yourself with greenery in no time!
If we've piqued your interest,   take a look at our wide range of indoor and outdoor plants. You can buy them all online and we'll deliver them to your door.
If you want to choose your own combination of plant and pot, then you can get creative with our Planty tool. You choose the size of the plant, the plant itself and the pot you want and we do the rest.