It's finally time to get back outside and plant some bulbs. Flower bulbs can give to your garden, balcony or terrace a wonderful lift. But did you know that there are big differences in the quality of bulbs? We tell you what to look out for so that you can get the most enjoyment from your flowers.
The size of the bulb/tuber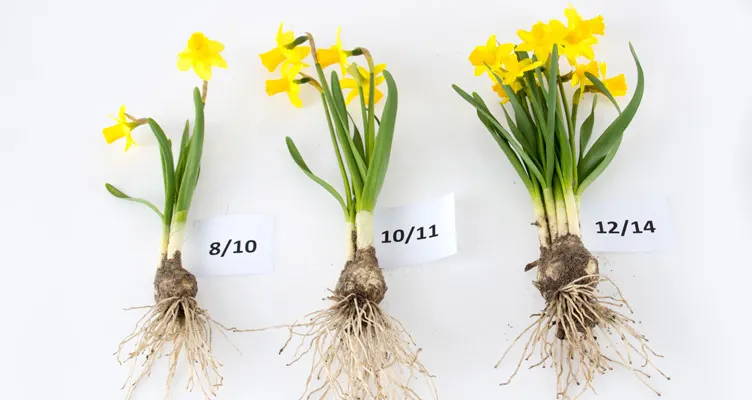 The size of the bulb or tuber says a lot about the quality of the flower that will bloom. A larger flower bulb also gives a larger flower. For some flower species, a larger bulb/tuber also produces more flowers. For example, a large gladiolus tuber generally produces more flowers on the stem than a small tuber. Other benefits are that these bulbs/tubers often produce stronger flowers. These flowers will bloom for longer and be more beautiful. Bulbs that are too small will flower less well or may not even flower at all.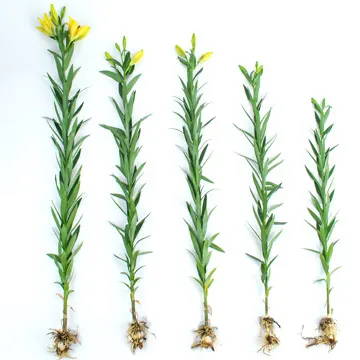 That is why we only sell the largest size of flower bulbs at Bakker.com. The image shows the difference between the bulb sizes and the quality of flowers.
Quality mark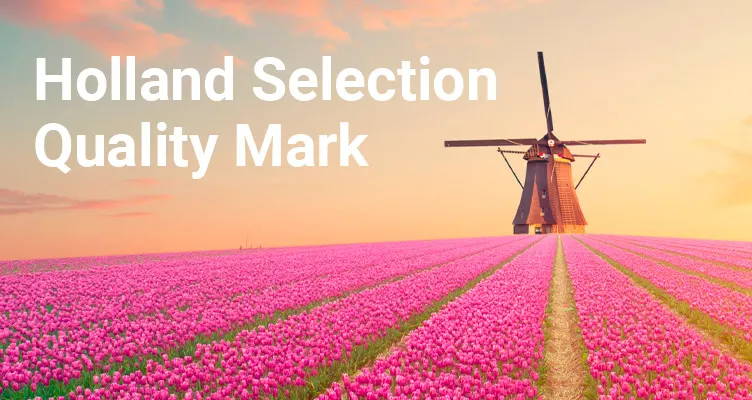 We also use the quality mark at Bakker.com. The quality of flower bulbs can only really be guaranteed if the flower bulbs are tested by an external party. First of all, the health of the bulbs is important. The Flower Bulb Inspection Service (BKD) and the Dutch General Inspection Service (NAK) inspect growers to establish whether the bulbs are free of viruses and are species-specific. Multiple tests are carried out to arrive at a classification and strict guidelines are used for this. These are mandatory surveys before a grower can enter the flower bulb market. This means you can be certain that flower bulbs sold by registered companies always have a certain quality. At Bakker.com we go beyond the mandatory checks of the inspection service. Bakker.com is a member of the Stichting Kwaliteitskeurmerk Holland Selection [Holland Selection Quality Mark]. Our flower bulbs meet the strict quality requirements of Holland Selection and are therefore amongst the best bulbs in the Netherlands. We can therefore guarantee that the bulbs are of good quality and will definitely flower. Bakker.com offers a 100% growth and flowering guarantee.
Would you like to see our flower bulbs? Then take a look at our range now.