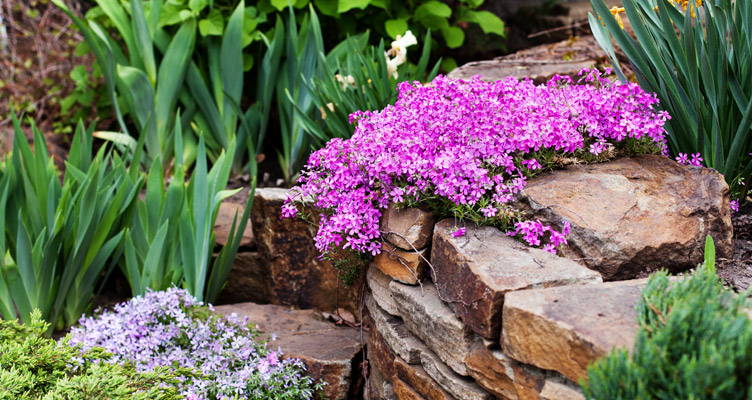 Laying out a border is fun and quite inspiring. You could of course hire a garden designer in, but it really is more fun to try it out for yourself. And with our border packs creating a border is very easy. There are a few factors that do need some consideration, such as flowering periods, and not least, your budget. To get a good impression of the type of plants best suited to your garden, check out the garden of your neighbours and get inspired!
Important factors to consider
Laying out a border is fun and can be pretty challenging. There are a number of factors you need to take into consideration:
Type of soil
Sunshine or shade
Windy or sheltered
Flowering periods
Budget
Colour
Etc.
Of course, you could call in a landscape gardener, but many people prefer to have a go themselves.
If things get too difficult, you could ask your neighbours for advice, although sometimes they do not really know what they are doing either. However, you can see what they have growing in their garden, and what grows well in a neighbouring garden will probably thrive in your garden as well.

Having said this, if your neighbour has a magnificent plant in a south-facing border, you cannot expect it to do well in your garden if you plant it in a shady spot facing north. However, if you use your common sense you can learn a lot from neighbouring gardens.

Another possibility is to download a border design free from the Spalding website and adapt this to suit your own garden.
In order to get the greatest enjoyment out of your borders, we advise you to consider in advance which colours you would like to see in the border.
Too many primary or complementary colours in roughly equal quantities in a border can make the border look very garish.
Too many plants in the same pastel colour make a border rather pallid.
Too many plants in one colour can be so dominating that the other colours fade into the background. This is especially true of red.
Dark blue and dark green in combination have a dulling effect, making the border lacklustre. This can be brightened up by adding white, silver-grey, yellow or orange.
Light influences colour. Dark flowers need lots of light in order to show to their best effect, whereas white flowers look more beautiful on a cloudy day, in the shade or at dusk.
If you want a warm, vibrant border, choose plants with red, orange and yellow colours.
If you prefer a cool, gentle border, colours such as white, pink and blue are more suitable.