Grapes - Wonderful climbers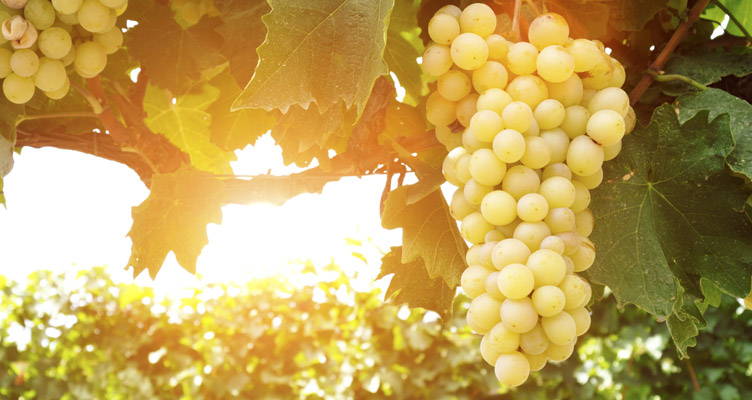 The grape is a beautiful vine that is suitable for the garden, patio and balcony. Once in position on a wall or pergola, grapes will grow quickly with ease. The grape vine does well both in a pot and in soil. Pruning is essential in spring, summer and winter to ensure a steady growth.
Suitable Varieties
When we think about where grapes are grown, we automatically think of countries around the Mediterranean. There are now varieties that do well in non-Mediterranean regions, which still provide very tasty grapes, like white and red grapes. We also have a combination of 3 varieties of grapes: The white 'Palatina', the red 'Lidi' and the blue 'Muscat Bleu'.
Where and when to plant grape vines?
For the best possible results, plant your vine on a pergola or against a south wall along wires or trellis. Waterlogged, poorly drained or very acidic soil types are not recommended for grapes. It is essential to provide regular organic fertilizer and compost to promote growth and fruit. Grapes vines that are grown in containers should be watered more frequently than those planted in the ground.