Gardening is not only great fun, but it is also relaxing. What could be better than spending an enjoyable day in the garden getting your hands dirty? It's just perfect, especially as you will be able to enjoy your own home-grown fruit and vegetables later! But where is the best place to start with vegetable gardening? The Bakker.com step-by-step vegetable gardening plan makes it easy to create the perfect edible garden.
Step 1. Pick a place for your vegetable garden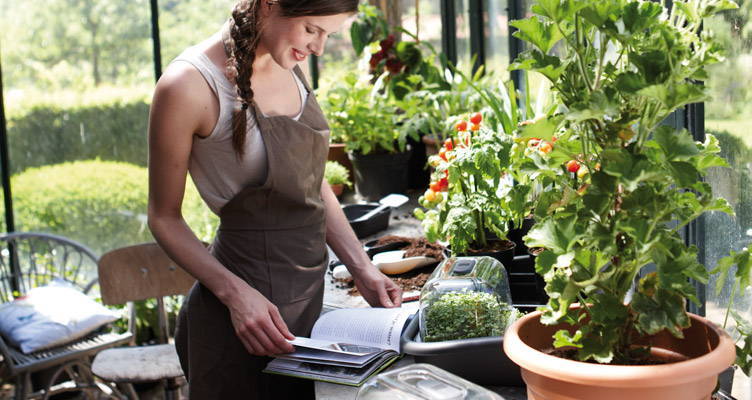 It may seem strange to choose the location of the vegetable garden before you have purchased everything you need for the vegetable garden. Nevertheless, it is much easier to make other choices regarding your vegetable garden once you know where you are going to plant it. Would you prefer to start small? Then why not start with a herb plant in your home, for example. Are you keen to dive right in? First consider whether you want to transform your entire garden into a veritable paradise of fruit and vegetables or whether you want to start smaller, for example with a grow box on your balcony. Deciding on the location and size of your vegetable garden first makes it much easier to choose what you want to grow.
Step 2. Choose what you are going to grow
Now that you have decided on the size of your vegetable garden, you can choose which fruit, vegetables and herbs you want to grow. Pick your favourite plants, but make sure to take into account the amount of space that the plants occupy, whether the plant is suitable for open ground or should only be grown in pots or containers, the sowing season and the harvesting season. Different types of fruit and vegetables can have very different sowing seasons. Some types need to be planted in the spring, while others should be planted in the summer.
Step 3. Get all the supplies you need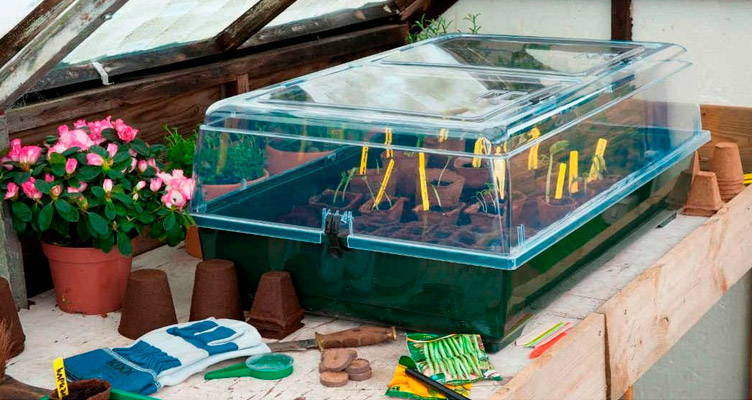 Once you have finished planning your vegetable garden, it's time to starting getting all the necessary supplies. What do you need?
It is also useful to have a "climbing frame" for climbing fruit and vegetable plants or a special insect control mesh to reduce the impact of pests on your vegetable garden.
Step 4. Sowing indoors
Some fruit and vegetables, such as tomatoes and peppers, need to spend a little time growing indoors before they can be planted outside. The best time to sow indoors is in February and March. Plant the seeds in a small but sturdy grow box or pot, preferably with holes in the lid to provide ventilation. Place damp potting soil in the grow box. Make sure it is not too wet, as this can cause the seeds to go mouldy. Then place the grow box in a sunny spot and wait for your plants to grow.
Step 5. Outdoor vegetable gardens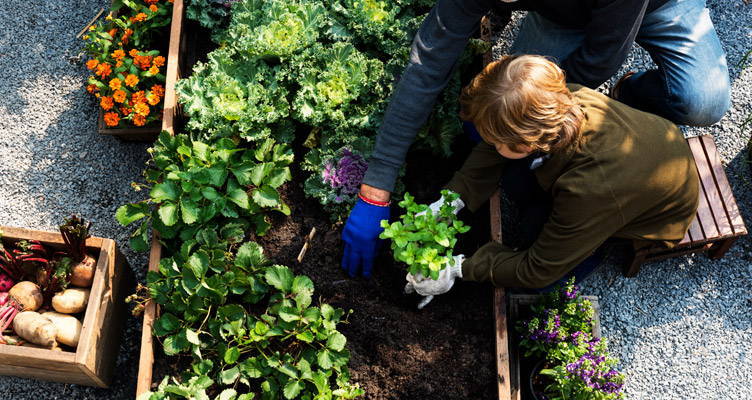 Time to get outdoors! Where is the best place to start with vegetable gardening? Most of the information can be found on the seed packaging. Make sure to read carefully all the information regarding how much space there should be between the plants and divide up the grow box, pot or border accordingly. Some fruit or vegetable plants should ideally be placed at the back and others at the front. Before sowing, make sure the soil is loose and has been thoroughly watered. Then make some small holes with your finger (pay attention to the distance between these holes) and place a few seeds in each hole. Carefully cover up the holes and water them. Don't forget to label each plant! This means you won't forget what you are growing. After a few days you will see the first shoots coming through the soil. If multiple seedlings grow out of one of the holes you made, remove the smallest. This makes sure that the plants don't get in each other's way. Then it is simply a matter of waiting for everything to grow. Be patient — it is only a matter of time before you will able to enjoy the harvest from your vegetable garden.
Do you want to start your own vegetable garden? Take a look at our extensive vegetable garden range.