Would you love to grow your own fruit, but there are too many options for you to choose from? We have created a list of the top 10 fruit trees and shrubs for you. After you read this, you will know exactly which fruit tree will suit you best.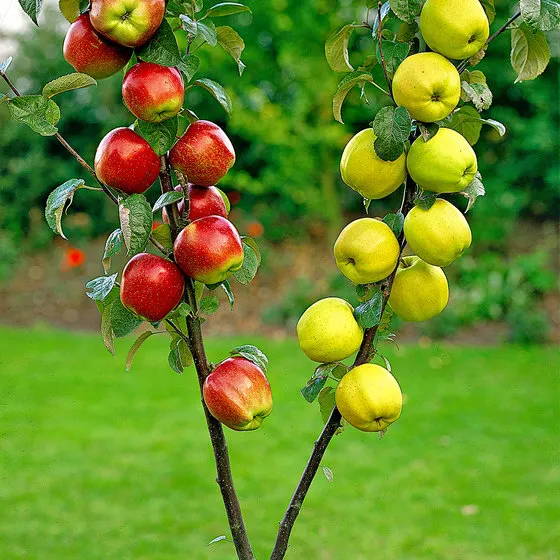 1. Dual Apple Tree
Do you like nice, juicy apples? If so, the Dual Apple Tree 'Elstar' + 'Golden Delicious' is just the thing for you. Both are delicious apples, each with their own flavour. They are perfect for making apple pie or apple sauce. You can plant the apple tree in a pot, as well as in your garden. In addition to producing fresh apples, this tree is sure to be the apple of your eye with the lovely flowers it reveals in April and May.
2. Pear tree
Want fresh pears in November? Then pick up a pear tree! You can plant this tree in your garden, or in a large planter. Pear trees love the sun, so make sure it's in a location with lots of light. The tree is a bit more compact than the average fruit tree, but the pears are just as big and tasty!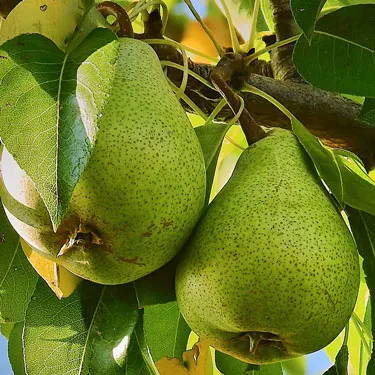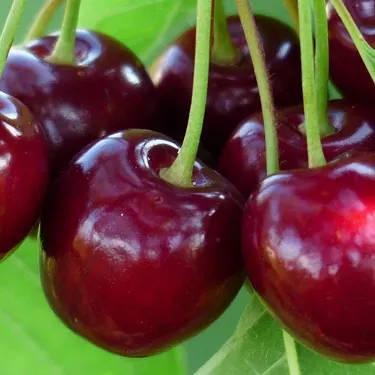 3. Cherry tree
Get ready for gorgeous white flowers in the spring, and plump, sweet cherries in the summer. The cherry tree is beautiful on its own, not to mention that it provides a delicious snack. They look just as stunning in the garden as they do in a pot on the patio. Give the tree a spot in the sun, and it will reward you for that later!
4. Plum tree
There are many different kinds of plum trees, but they all produce sweet and juicy fruit. They taste fantastic on their own, but also make excellent jam. The tree will do well in a large pot on your patio, or balcony, but also loves it out in the open soil of the garden. It loves to catch some rays, so be sure to plant it in full sun.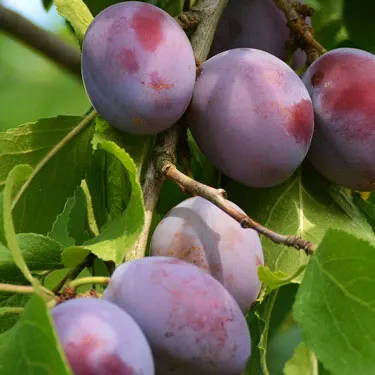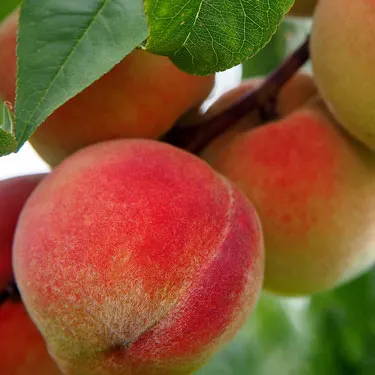 5. Peach tree
The peach tree has gorgeous flowers and produces sweet, juicy fruit. The 'Donut' peach is native to Paraguay, but will flourish on your patio, balcony, or in your garden! Plant the tree in a warm, wind-protected location with full sun.
6. Apricot tree
Feel like having some fresh home-made apricot jam? An apricot tree is the right choice for you! These apricots are soft, smooth and juicy. The tree is easy to grow and resistant to diseases and frost. The soft pink flowers that appear on the tree in May make it even more attractive. You can grow apricots on your balcony, or in the garden. Make sure that the tree is protected from the wind, in a warm spot with full sun.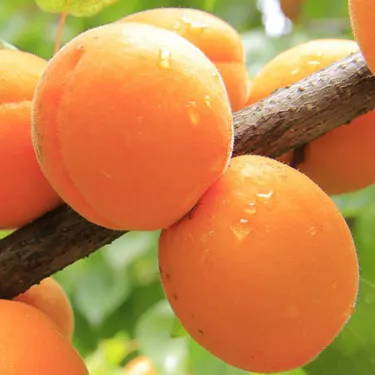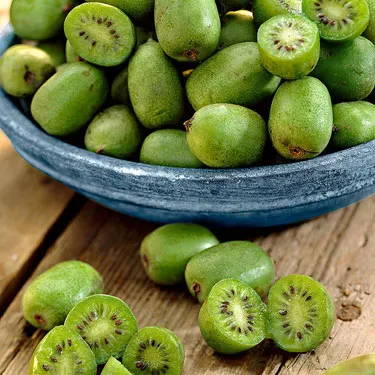 7. Kiwi
A true vitamin explosion: the kiwi. Kiwi plants reward you with fresh, sweet fruit in the autumn. The plant will climb up anything and is also winter-hardy. You can plant it in open soil or in a pot on your patio or balcony. By June you'll be admiring its sweet-smelling white flowers and so will the bees and butterflies. The kiwi prefers a location protected from the wind, in full sun.
8. Blueberry
Blueberries are also very healthy. They are deliciously sweet, so you can enjoy them on their own, or mix them, for example, in a smoothie. They grow easily in a large pot, or out in the garden. This shrub reveals lovely white and pink flowers in the spring and loves a sunny location.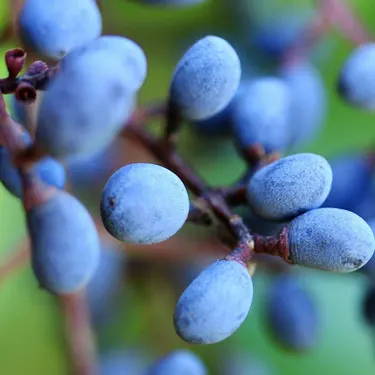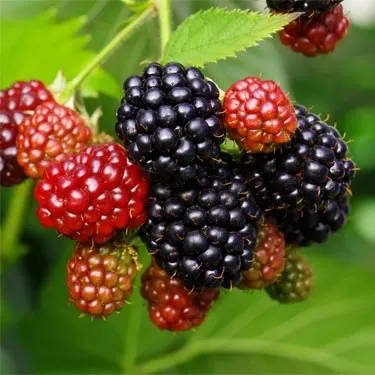 9. Blackberry
Love fresh blackberry juice? Plant a blackberry bush in your garden, on the balcony, or on the patio. By August and September, you'll have a fresh-squeezed glass of juice on the table every day. You could make some blackberry jam too. Plant the bush in the sun or half shade.
10. Redcurrant
The redcurrant is number ten on our list. Redcurrants hang from the bush in nice little bunches and taste great as a juice, jam, or on their own, with a bit of sugar on top. Redcurrants will thrive in a large pot on the balcony, but also love it out in the open soil of the garden. Give this bush a place in the sun and it will reward you with beauty and colour.