Having a pond in your garden is a great way to add that little extra touch. The combination of water, plants and colour really is something special, but how do you keep your pond in prime condition? Read on to find out more.
Oxygenating plants are what you need
Oxygenating plants are the solution to keep the water as clear as possible, as they are the natural way of counteracting the algae that often turn the water cloudy. Adding oxygenating plants to your pond is straightforward; simply position them in the soil and they will root themselves in place. It's that easy! Oxygenating plants are part of our range of pond plants.
Free of leaves and branches
Make sure that you keep your pond free of leaves and branches and remove any loose material from plants, bushes or trees. This doesn't mean you have to prune the actual pond plants; we're talking about brown leaves and twigs that have already dropped off. Another option is to install a pond cover net in advance, to stop any of this material getting into the water.
Pruning pond plants? No problem!
You can also prune your pond plants instead of waiting for nature to do its work.  
Minerals for your pond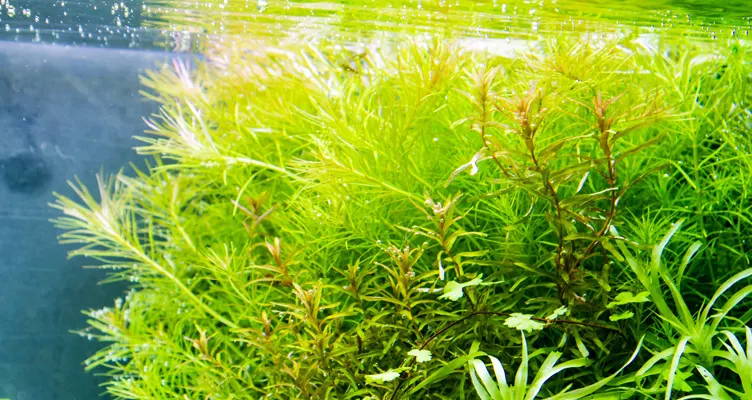 Oxygenating plants don't grow in the water without a helping hand, as ordinary tap water doesn't usually contain enough minerals and carbon dioxide (CO2). So, you need to add these, such as by using effervescent tablets that contain minerals. This will encourage the growth of plants that will then help to keep the water clear.
If you're looking for plants for your pond—including oxygenating plants— then you're in the right place You can also order plants for around the edge of your pond from us and we'll deliver them to your door.
NB: Please note that these are all seasonal products, so they are not usually available out of season.