Would you like to be surrounded by plants in your garden? Enclosing your garden with plants is fun and handy. Make your own hedge by combining your favourite shrubs and trees. Do you already have a fence or gate around your garden? Then climbing plants are the solution for more colour in your garden. We will provide you with some inspiration and tips for planting hedges and climbing plants. Read all about it here.
Hedges: a combination of strong green
You will find hedges in all sizes, shapes and colours. Their size is often striking, and they are perfect for planting together and combining. Be careful about which trees and shrubs you choose, because not all of them can be used as a garden enclosure. This depends on how quickly they grow and whether the shrub or tree is evergreen or loses its leaves. We will provide you with some ideas for your hedge.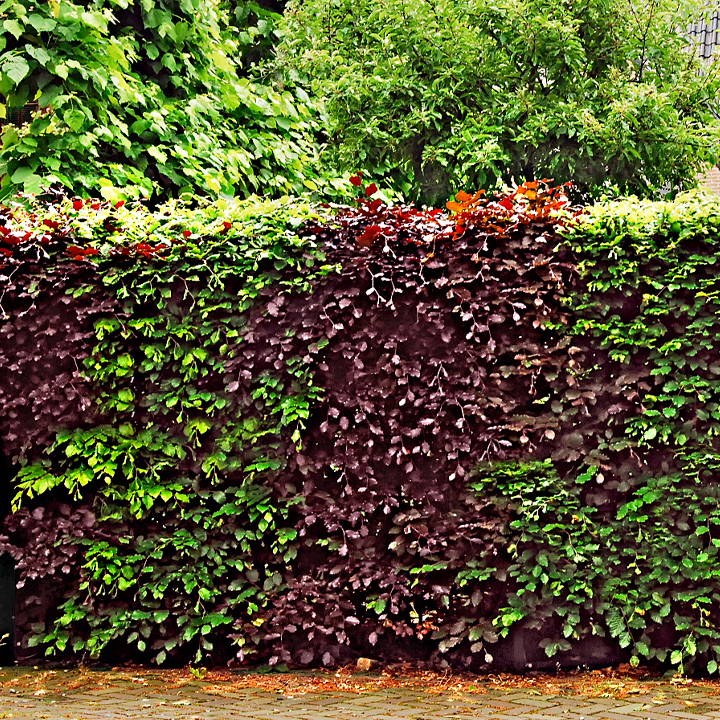 The beech hedge may be one of the best-known hedges. Do you prefer a red beech hedge or a green one? Why not mix the colours together? This creates a beautiful colour effect. The beech hedge can grow two to three metres tall and always keeps its leaves, although they can turn browner in the winter. Our beech hedges come in the bare rooted form. That means it takes a bit longer before there is a complete hedge, but ultimately the plants will be stronger.*
The blue hedge conifer 'Columnaris', with its blue-green leaves, gives your garden a wonderful look. This hedge can grow up to three metres tall, making it ideal as a garden enclosure. An added advantage is that the hedge conifer is an evergreen. So you can enjoy this stunner all year round.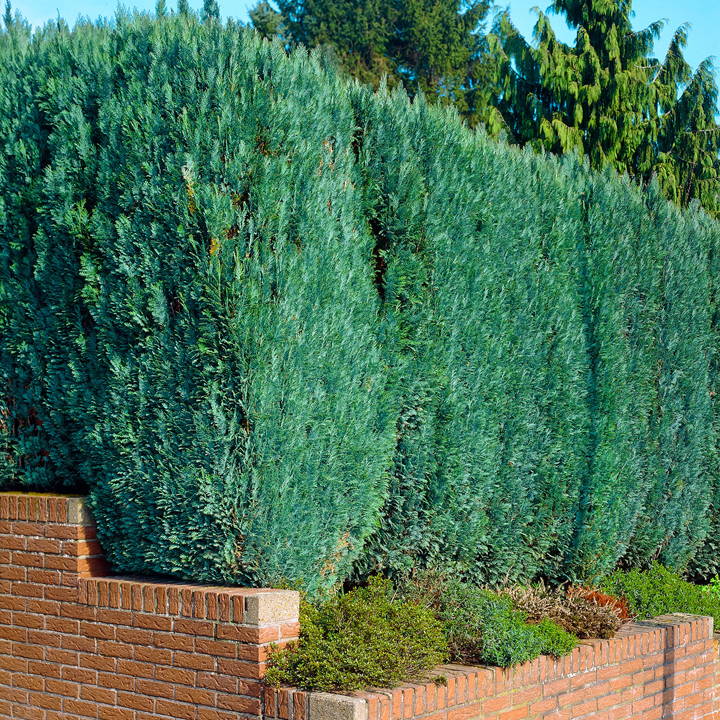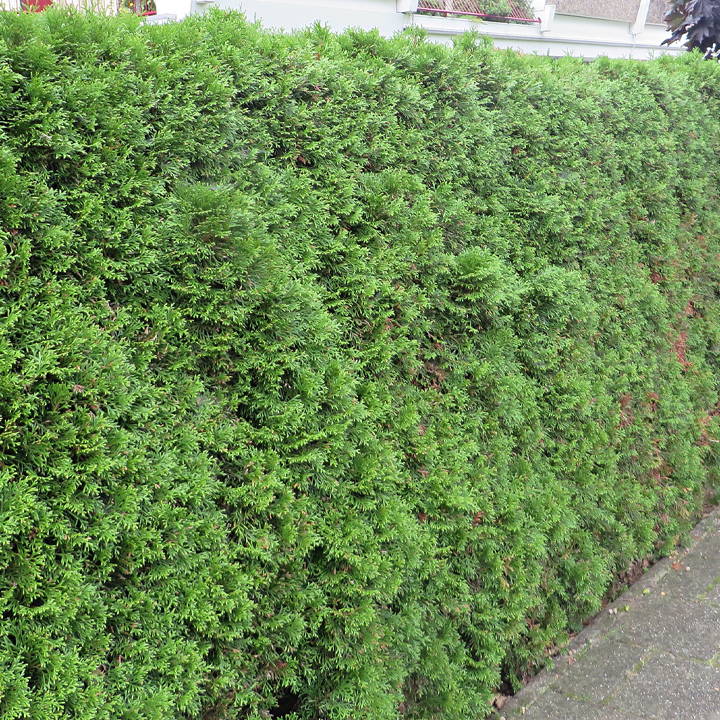 Another well-known hedge is the Arborvitae (Thuja). The Western Arborvitae 'Smaragd', a synonym for emerald, owes its name to the beautiful green needles. The big benefit of the arborvitae is that it stays a lovely green and keeps its needles all year long. This conifer is known as a slow grower and needs time to function as a complete garden enclosure.
Bamboo is the hottest trend of this time. The Fargesia 'Rufa' is being used more and more as a replacement for a fence. This bamboo plant will also give your garden an Asian touch. It can grow to between 1.5 and 2.5 metres tall and stays green all year long.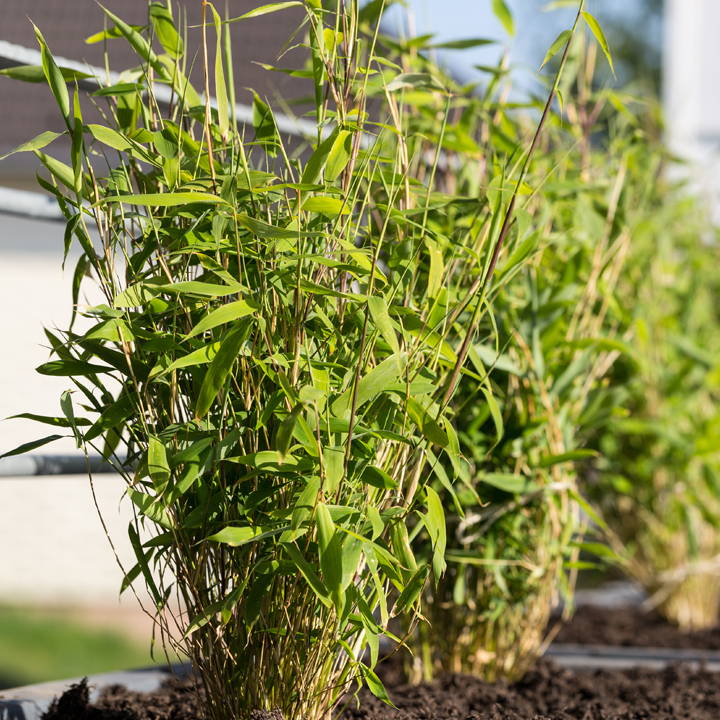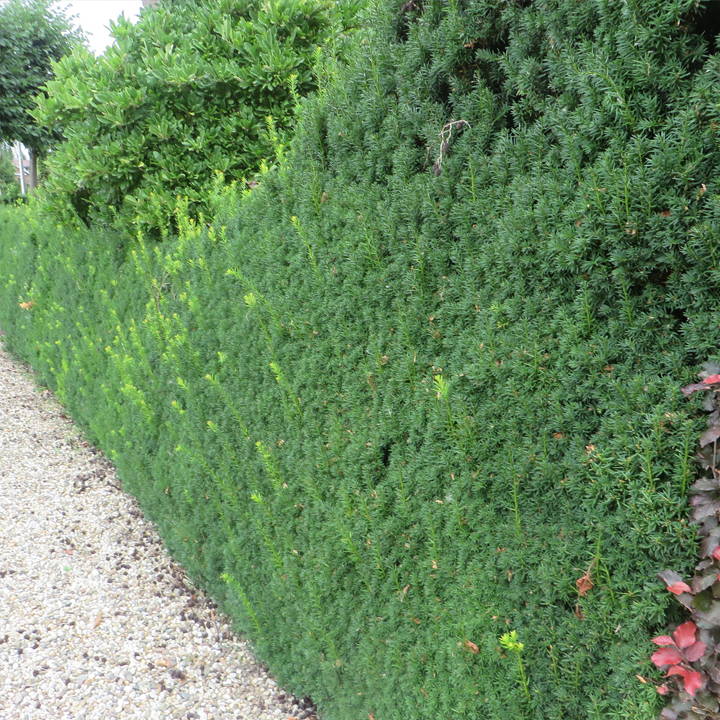 Taxus is the only conifer on this list. It will give your garden a rugged look. The hedge stays an attractive dark green all year round, with a playful twist in the autumn: red berries. The Taxus is known for its high quality.
*Read more about our bare-rooted perennials in our article.
Climbing plants: the perfect cover for fences and walls
Have you ever thought about transforming your fence, shed, pergola and wall into a green wall? Climbing plants are the solution for adding green and colour to your garden, also at height. Often, the Hedera is thought of for climbing plants, but there are many other brilliant climbing plants that can play this role really well. We have put together a list of the top choices for you.
To start with, we will talk about the well-known Hedera. The Hedera is one of the few climbing plants that attaches itself. It just needs one push in the right direction and then it can handle the rest on its own. Make sure the Hedera has a good surface to attach to. This could be a wall, rack or fence. As long as the Hedera has space to grow, it will remain in the immature phase and will continue to climb. By taking cuttings of the plant from time to time, you can keep it in the immature phase forever. As soon as the Hedera can't find anything else to hold onto, it moves into the mature phase. After that, the plant changes its appearance and will bloom in the autumn.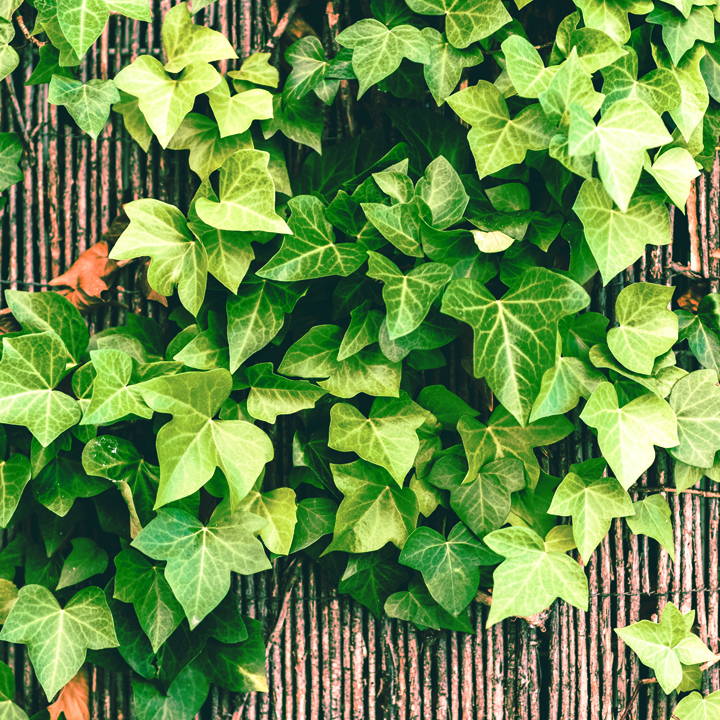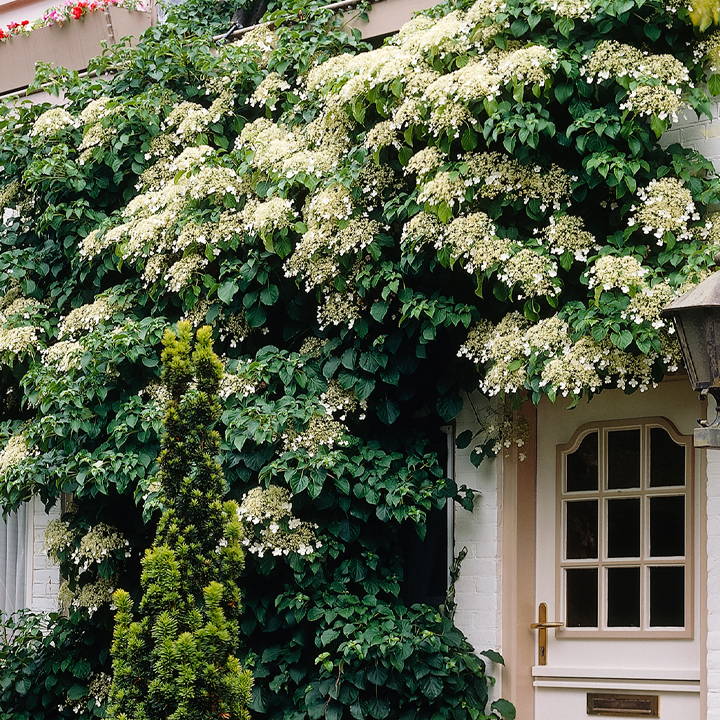 Our stunning climbing hydrangea is known for its snow-white flowers. The hydrangea blooms between June and September. The climbing hydrangea grows well on a wall or a fence. It is very easy to care for because the climbing hydrangea attaches on its own and thrives in sun and shade. Fun fact: while it is blooming, it also attracts bees and butterflies.
The clematis is one of the most enthusiastic bloomers of the climbing plants. It comes in red, blue, purple, pink and white. Or you can opt to combine multiple colours. A big benefit of this climbing plant is that you can enjoy it for a long time. It blooms between March/April and late September. In addition, some of them also have fabulous cottony tufts after blooming. The clematis loves sun, so plant it somewhere that gets sun all day. But its bottom should be in the shade. Unlike the Hedera and climbing hydrangea, the Clematis does need some help with climbing. Use wires or a climbing plant rack.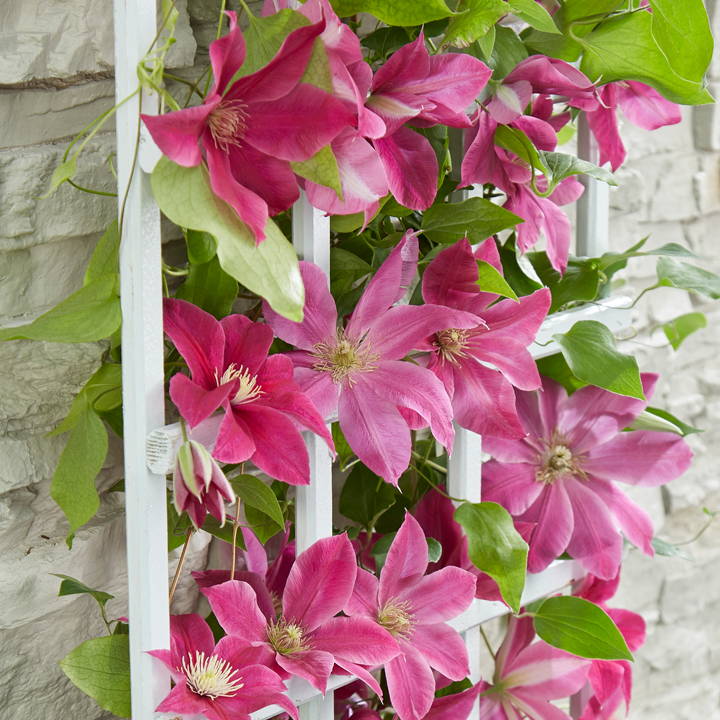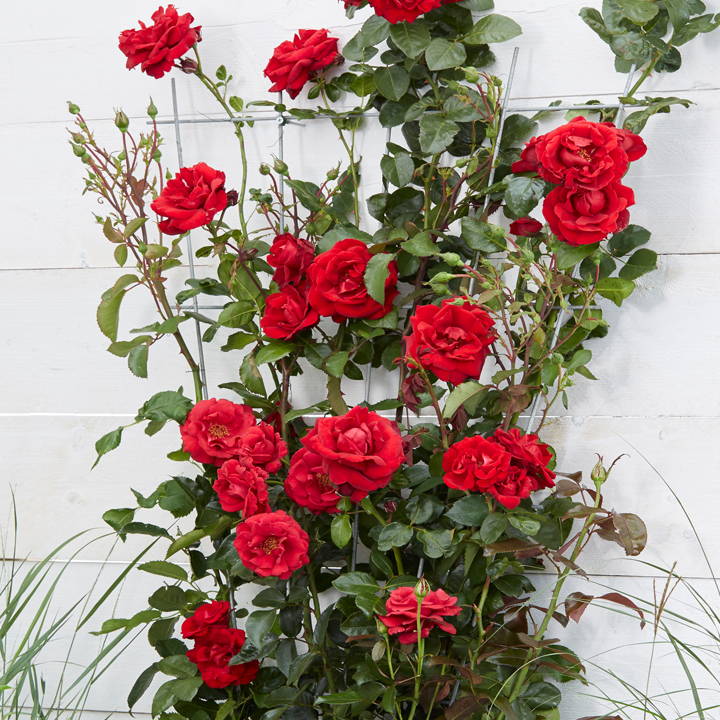 Roses come in all types and sizes, and there are also roses that climb. Our climbing roses come in the most beautiful colours. There are also all different types of climbing roses, those that bloom all year long and others that come back every year.