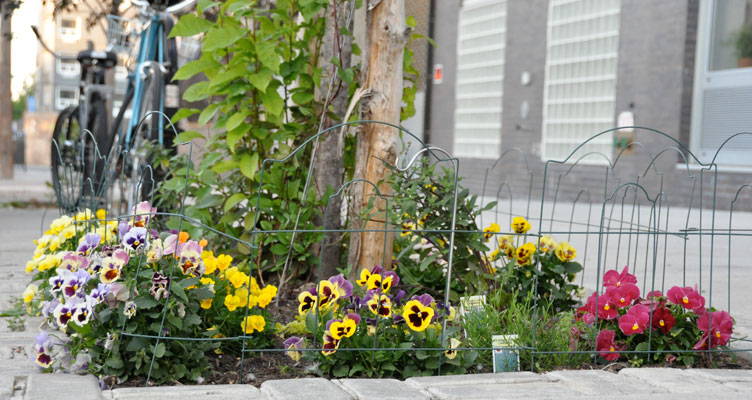 More flowers and greenery in the street by 'guerrilla gardening'.
So, you're a gardening fan but you just don't have one of those love affairs where everything grows and flourishes, and yet you really want to start one up? Read on for three 'alternative' garden ideas. So get on with it, grab your soil, flowers, plants and flower bulbs!
Garden Idea No. 1: Guerrilla gardening
This is what they call it when a group of people take it upon themselves to cheer up a public space. For instance some long empty building site, neglected council bedding and planters, or an empty roundabout or traffic island. It all started in the USA where residents just got fed up of their grey, tarmacadamed surroundings and started adding plants and flowers to cheer things up.
Garden Idea No. 2: Make your own gable end garden
A gable end garden can really enhance your street and it's easily made. Just remove a couple of paving stones to one side of your front door, fork that soil a bit loose (add some potting compost if it's just sand) and plant an ornamental shrub.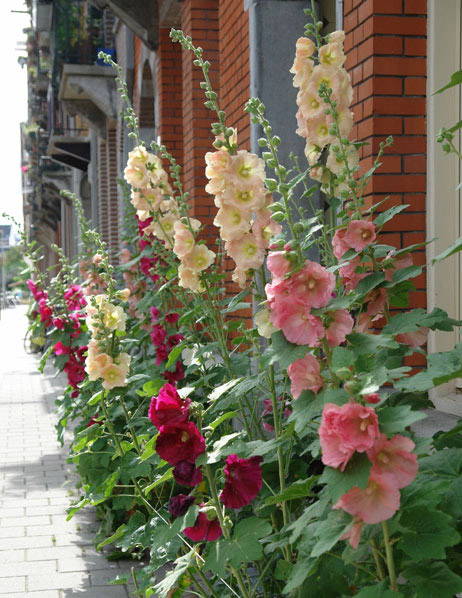 The ornate hollyhocks colors the street!
This all adds extra colour to your street and it's so nice to come home to. Not possible to remove any pavers? Then a couple of large planters on either side of your door look cheerful too! The perfect plant to use for a gable end garden is the hollyhock.
Garden Idea No. 3: Get an allotment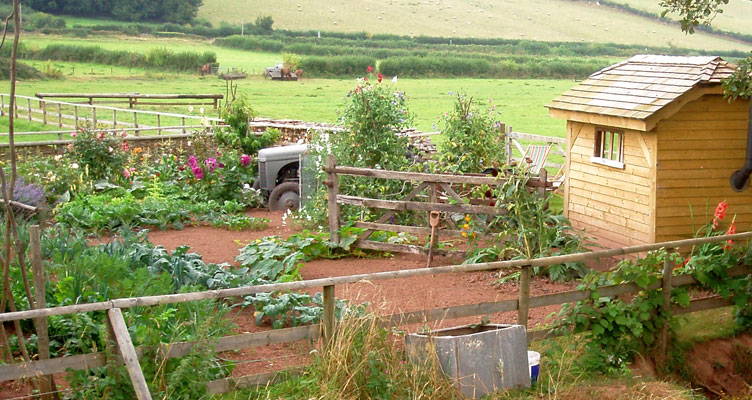 Green fingers but no garden? Then an allotment is a perfect solution.
The best opportunity for working in a garden and healthy eating? An allotment nearby – just perfect! Lots of councils have various gardening enthousiast societies with a bit of ground still available for you to grow your own veg. Search on the Internet for one near you.