Add some style to your home, patio or balcony with Capi flower pots. The flower pots are Dutch made and are known for their unique, lightweight design. You can recognise the pots by their striking, orange interiors. The inside of the pots contains an insulator that keeps the roots of the plant at the same temperature throughout the year. To top it all off, Capi pots are UV resistant, recyclable and highly durable. The most impressive thing about these flower pots is their texture. It is inspired by various styles from across the globe.
The Capi Nature collection is inspired by nature and consists of the Clay, Rib, Wave and Row designs. These 4 different textures each have their own story.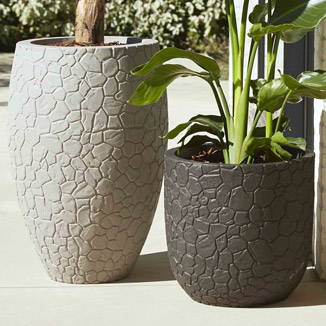 The texture of Capi Clay pots is inspired by cracked clay. The Clay pots display the transformation process of clay from liquid to solid and how it ultimately cracks. This rugged look is an excellent addition to any home or outdoor space.
The Capi Nature Rib has a rippled design based on reed wicker. You can see it in the thin, dancing lines on the pot. The Nature Rib flower pots exude a whimsical, rhythmic quality.
The Capi Nature Wave pots are the only pots that are exclusively for indoor use. The pots and vases have a unique appearance. The pattern is based on rattan wicker, a natural hand-woven product.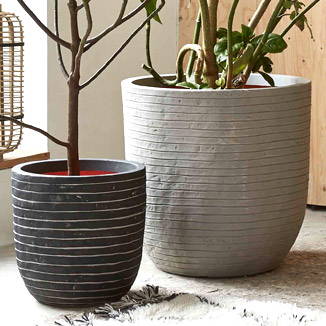 The Capi Nature Row pots have an unusual lined texture. It was inspired by rippling sand on the beach. The broad lines on this pot represent rhythmic waves and have a calming effect. The sand-like relief gives the vase a unique character.
In addition to the Nature Collection, we have the Capi Urban collection. The Urban collection is inspired by city life. Greenery is playing a more and more important role in urban environments. The Urban series gives your plants a place in the city and also brings a piece of the city back home with you. The collection consists of two designs: Smooth and Tube.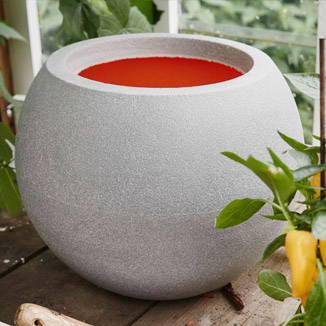 The Smooth design is a tried and tested classic. Their sleek, smooth finish is instantly recognisable. The flower pots have a chic, vintage look to them. These eye-catchers are for indoor and outdoor use.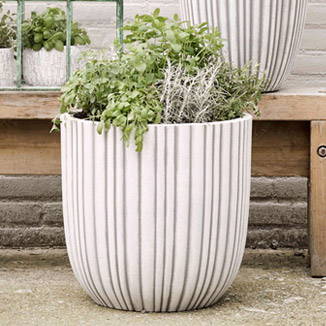 The Urban Tube style builds on to the Smooth design. The Tube features vertical lines, inspired by industrial tubes. This design is a perfect match for modern city life and looks fantastic in a bright room.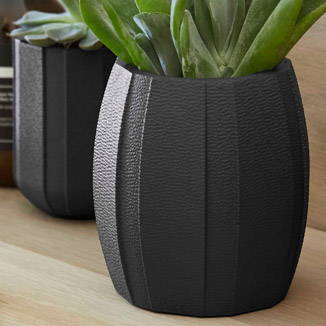 Finally, we have the Capi Lux Arc series from the Lux collection. These aren't based in urban life or nature: they are inspired by timeless architecture. This collection comes in two basic colours: white and anthracite. This allows them to blend seamlessly into any interior.
All 7 designs are available in all different shapes and sizes. View our range of Capi flower pots today and choose your favourite indoor and outdoor pots!