Hydroponics, the biggest green interior trend of the moment

Houseplants on water, also called hydroponics, is the biggest indoor plant trend of the moment! If you are a green lover, then a beautiful hydroponic plant should not be missing in your living room. When you put a hydroponic in water, you can enjoy the growth of the houseplant because you can see exactly how the roots develop. And which green lover doesn't want that?
You can set up a houseplant in water only yourself. Think, for example, of the Monstera, the pancake plant, or the Clusia. But you can also order them very easily ready-made with a vase. Hydroponic plants are not only trendy but also very easy to care for. You don't have to water them as much as usual. They arrange that all by themselves. On this page, we take you into the wonderful world of hydroponics...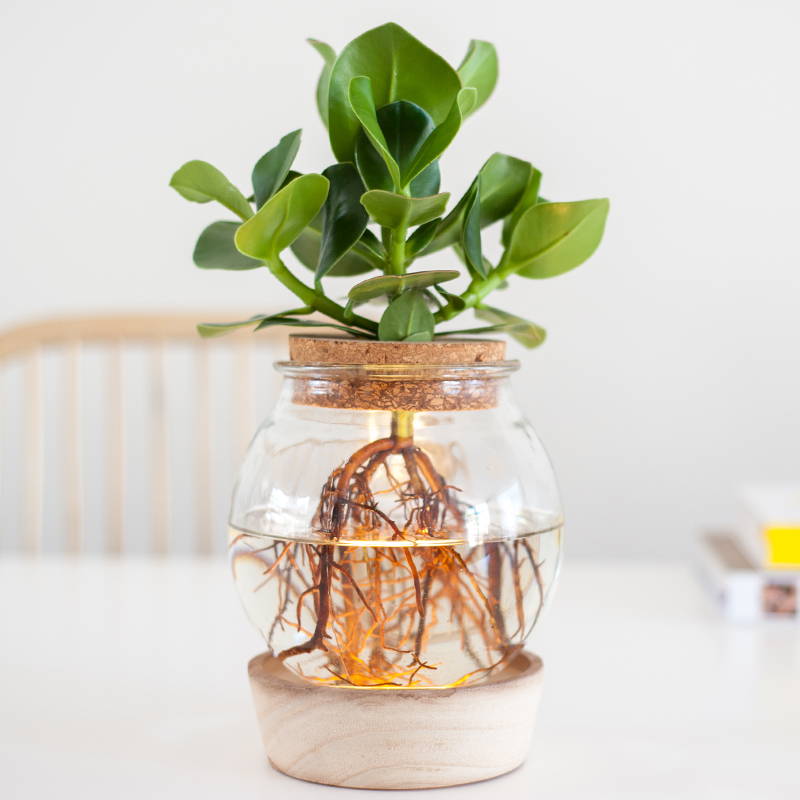 Frequently ordered by our customers in the UK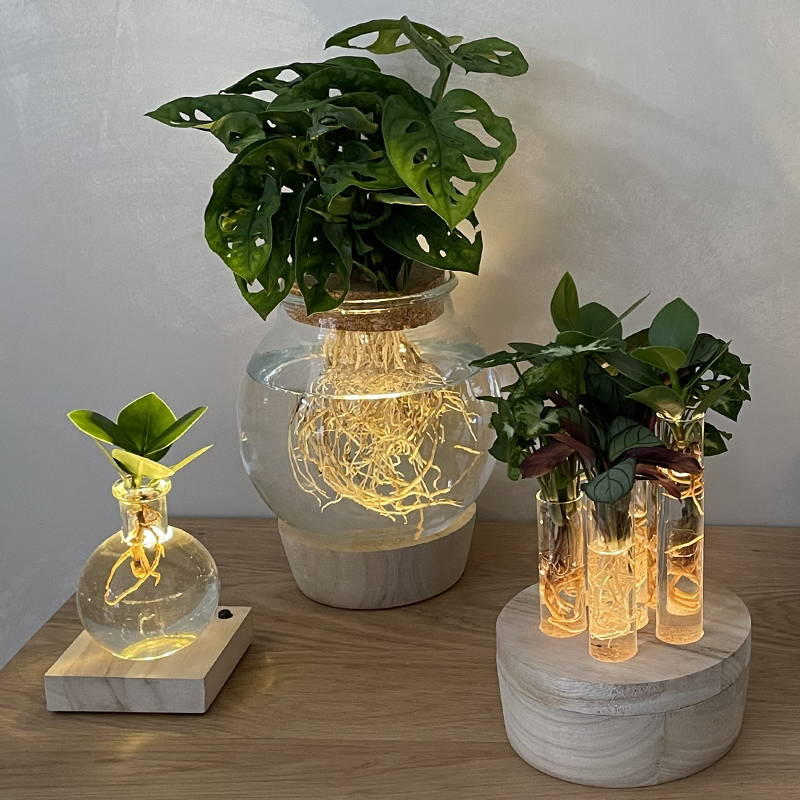 Hydroponic plants are not only fun for the day, but you can also enjoy them in the evening. Some vases are equipped with lights; this way, you can also see the roots when it is dark and the plants really come to life in the evening. It also creates a lot of coziness in the house.
A beautiful plant in water with lights is also a wonderful gift to give!
Stressing about watering your plants is a thing of the past: you hardly have to water hydroponic plants. Very easy if you occasionally forget to water your plants.

You don't need a lot of gardening experience; giving too much or too little water is not a problem.

You don't need a plant sitter when you go on holiday.

Mourning flies are a thing of the past; these flies lay their eggs in the earth. Since there is no soil involved, there's no problem!

Less chance of fungi and diseases. Bacterial growth also starts in the earth.

Last but not least: not only can you enjoy the beautiful green leaves but also the development of the roots. And that's exactly what every plant lover wants to see, right?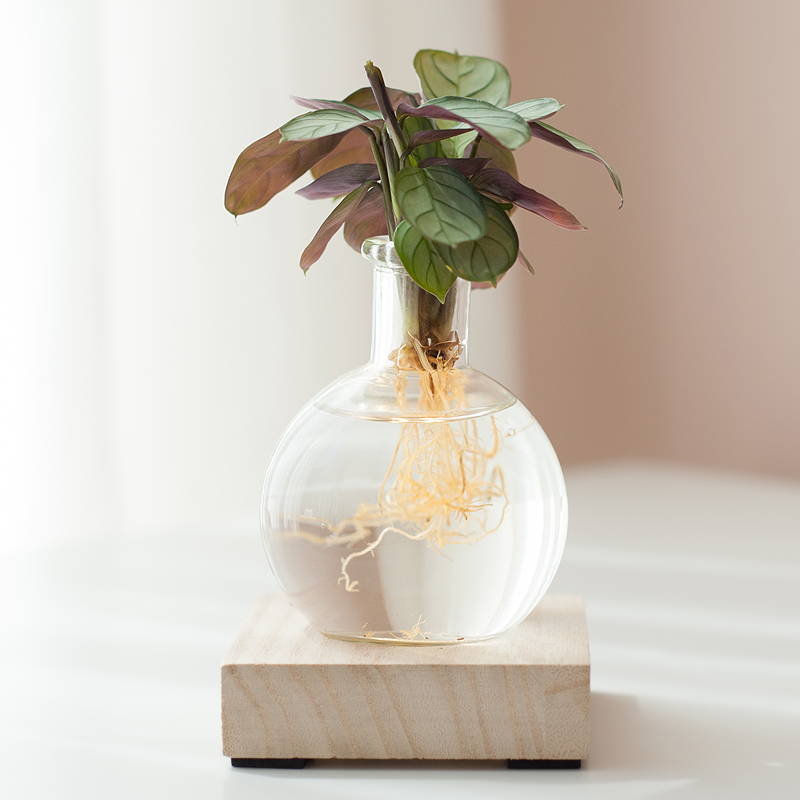 Packed with care and delivered to your home

A beautiful hydroponic plant including a vase safely delivered to your home? That's a piece of cake for us. We do everything to ensure to deliver your plants safely so that you can enjoy them immediately. All you have to do is unpack the box to clean the vase and fill it with water. Curious about how our hydroponic plants are packaged? Watch the video.
Plant care? That's done in no time!

Clean the vase after unpacking.

Preferably fill the vase with spring water; here are minerals that your plant needs.

Give a few drops of plant food once a month.

Make sure that the leaves stay out of the water.

Change the water once every three weeks or earlier if green algae form.

Clean the vase occasionally, for example, if you see limescale growing on the vase.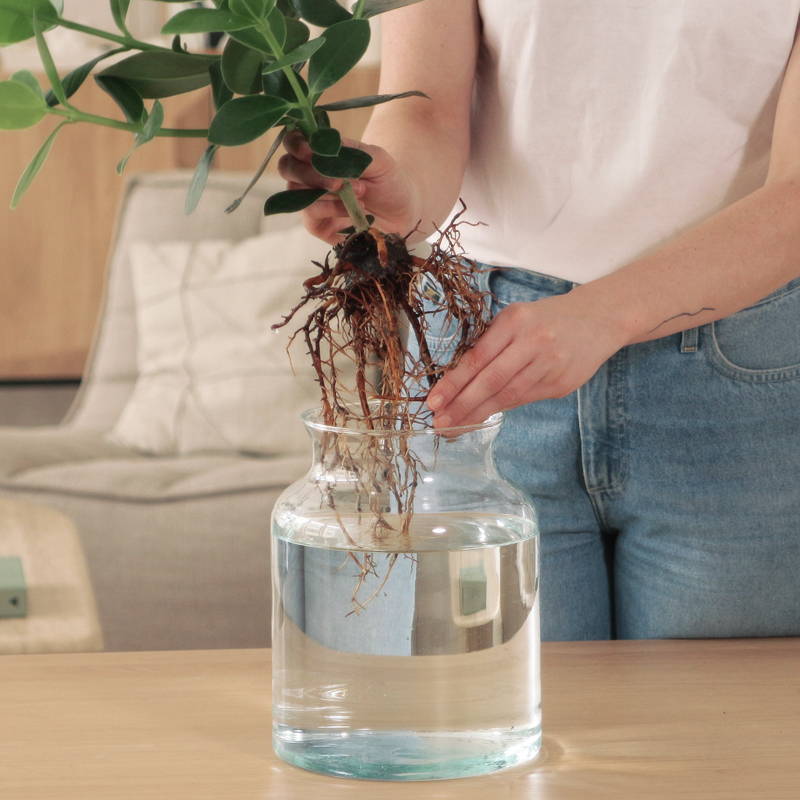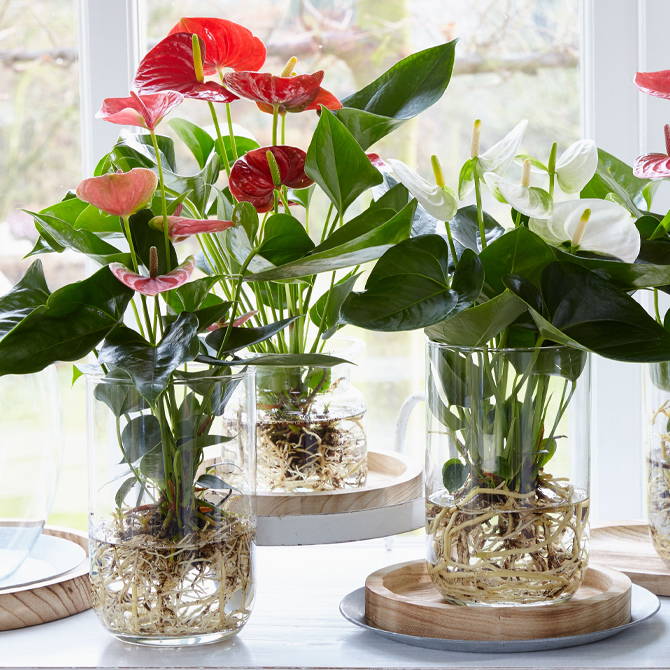 Plants grown in water have been a trend in the past few years and are increasingly popular. They are a real attention-grabber in your living room. It's quite different to having a normal, potted plant on the windowsill.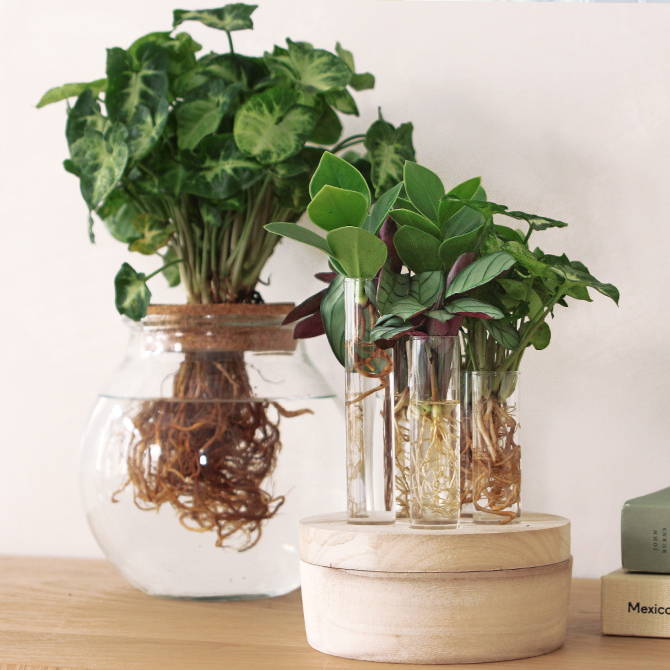 BRING THE CELEBRATION INDOORS WITH THE LASTEST TREND: HYDROPONICS

Hydroponics, a form of hydroculture, is the latest big indoor plant trend! Don't confuse these cool indoor plants with their roots in water with office plants in a pot with hydro grains; you'll be able to see the roots of the indoor plant growing in its glass vase.