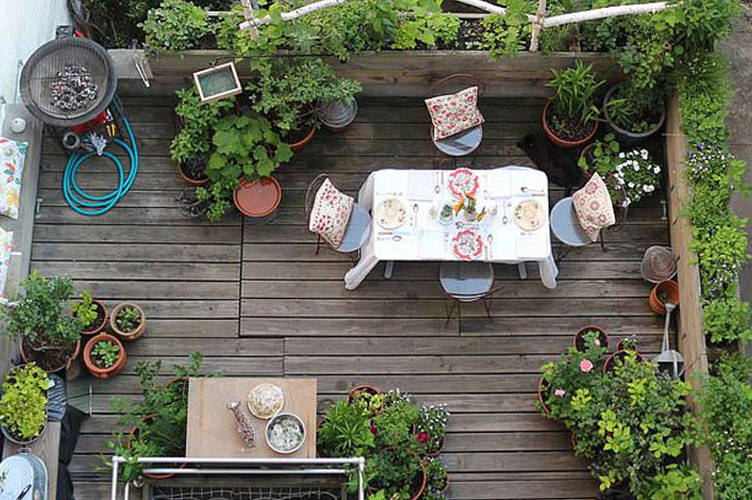 It's always a good idea to use lots of pots and planters in a small garden. This creates easily moved partitions and settings. It's also nicer to look at when otherwise all there is to look at is a plain, small border.
Vertical gardening
Give some thought to vertical gardening, especially if your garden is already filled up with a border, patio/decking etc. For more plants and flowers in your garden, just add them to walls and fencing too – perfect. Especially when it's a tiny, inner-city garden or balcony it's just so nice to have a bit of greenery around you.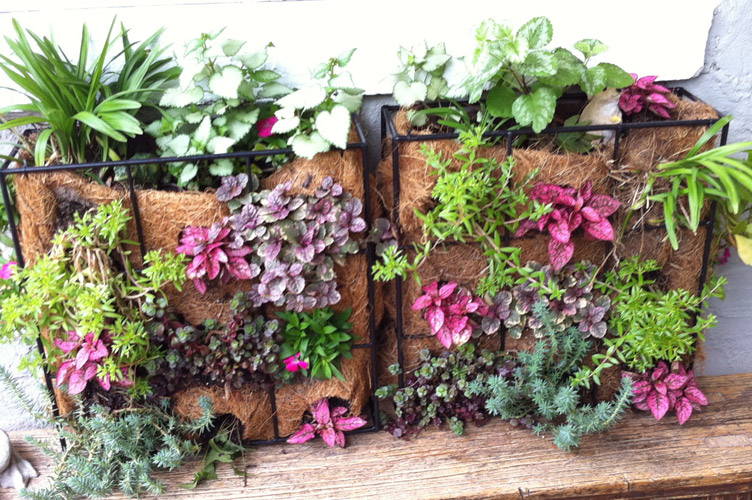 Kitchen gardens for the small garden
It's the latest trend – One Square Metre of Veg. Ideal if you have a small garden! The 1m2 vegetable patch is just a compact kitchen garden full of vegetables, herbs and/or cutting flowers. A 1m2 veg. patch is easily made if you just divide a large crate into equal parts.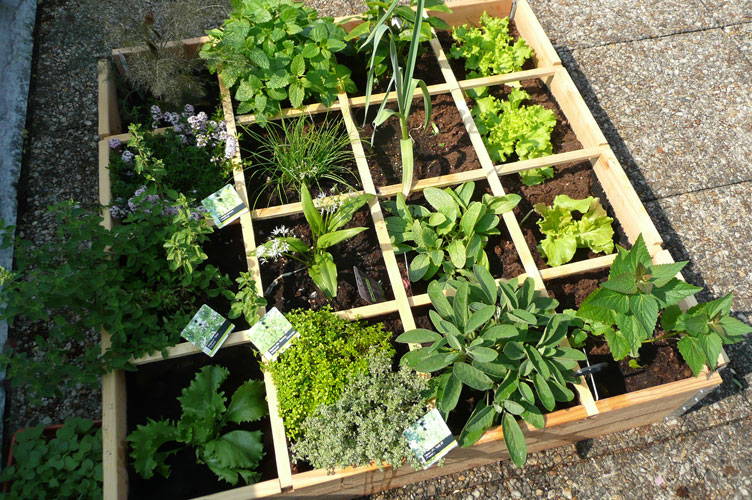 You can have your own 1m2 vegetable patch on your patio/decking too. Use any walls or fencing to hang pots up, or, here's an idea – a length of guttering (easily acquired) holes drilled for drainage, hung along a wall or fencing and planted up. Fun and decorative!