Alliums: Ornamental Onions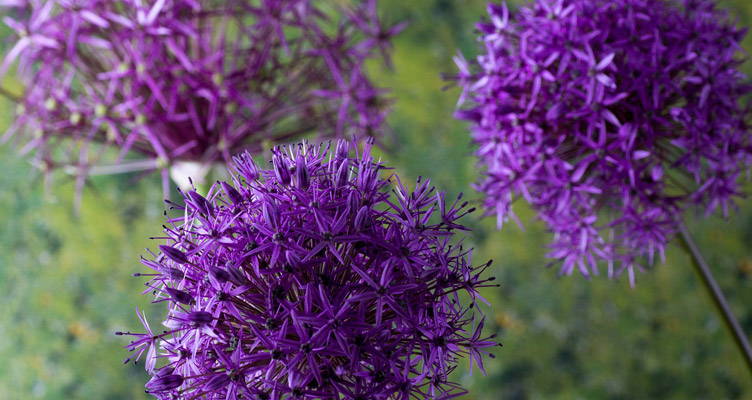 The Allium genus contains around 700 varieties, all of which are perennial bulbous plants. The plants vary in height from 10 cm to approximately 1.5 m. Alliums flower from spring well into summer, so these magnificent bulbous plants will adorn your garden for months on end.
Perennial flowering bulbs
Alliums are bulbous plants with similar characteristics to perennials, as they return each year. They appear in the wild primarily in the temperate zones of the northern hemisphere. The Alliums used as garden plants are ornamental onions, but the Allium genus also includes culinary onions as well as leeks, chives, and garlic, which all form part of the extensive lily family (Liliaceae).
Magnificent flowers
Autumn is the best time to plant Allium bulbs. You will be amazed at the huge wealth of blooms produced by flowering Alliums, especially if the bulbs are planted in large groups. They will do best in a dry, sunny position, particularly if the soil does not contain too much humus and has good drainage properties. Alliums are also very effective planted between shrubs and perennials.
Stunning cut flowers
Alliums are perfect for cutting for the vase. The plants retain their decorative quality even after they have finished flowering, so they do not have to be cut down straight away. Although Alliums are onions - albeit ornamental - and smell like onions, this should not deter you from cutting a few blooms for the vase. The oniony smell will soon disperse if the stems are placed briefly in very cold water. The tall Alliums are also very good for drying and are ideal for dried flower arrangements.