Top 5 easiest plant-pot combinations

Looking for the perfect plant with a pot to match? Save yourself the hassle and choose one of our plant/pot combinations. Can't choose? Take a look at our top 5 simplest plant/pot combinations.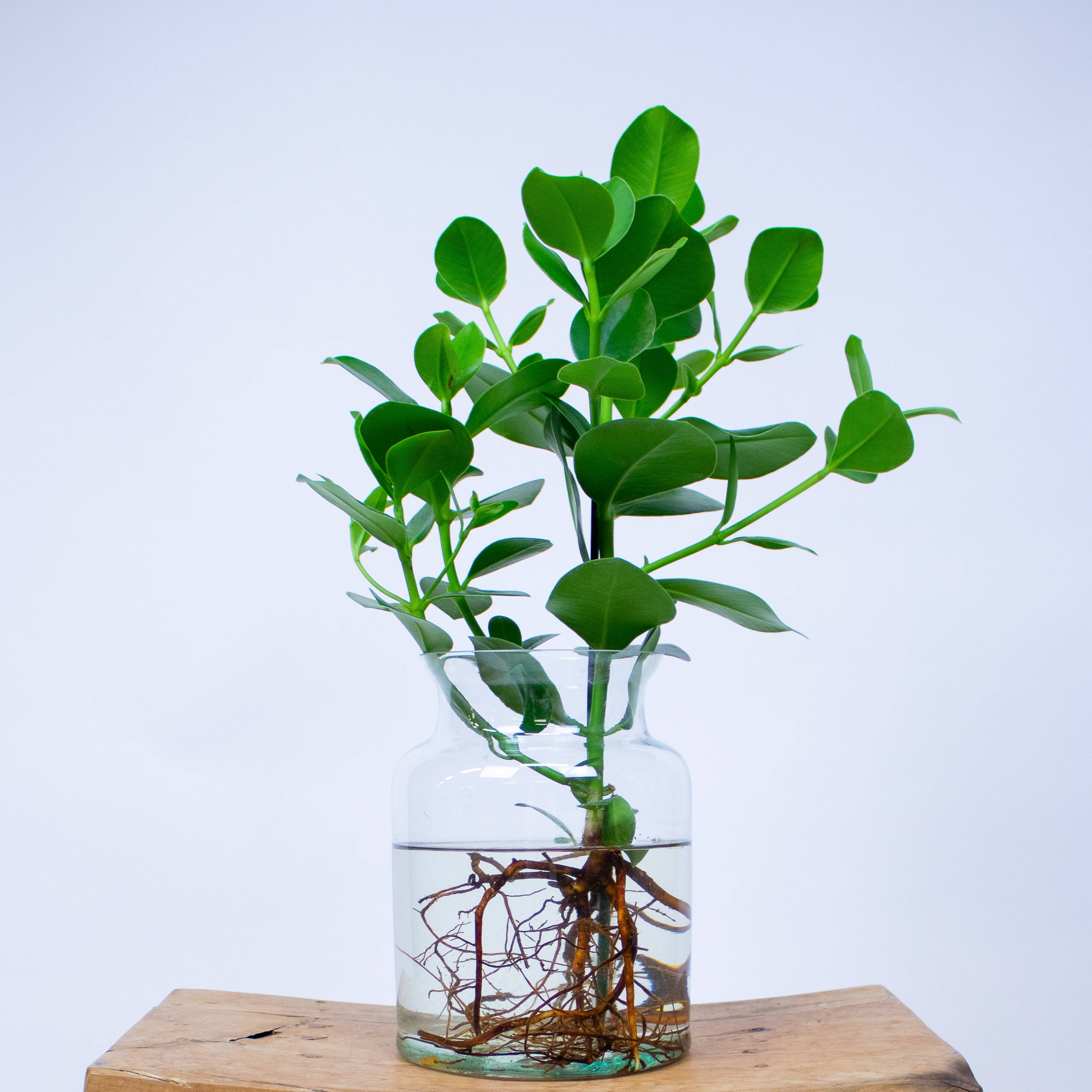 A real princess. With its robust green leaves, the Clusia knows how to transform any space. Show off its roots in a beautiful glass pot — this is where the Clusia "Princess" really comes into its own. We put the Clusia in a light spot, but away from direct sunlight. The vase is made from 100% recycled glass.
2. Ficus benjamina "Daniëlle"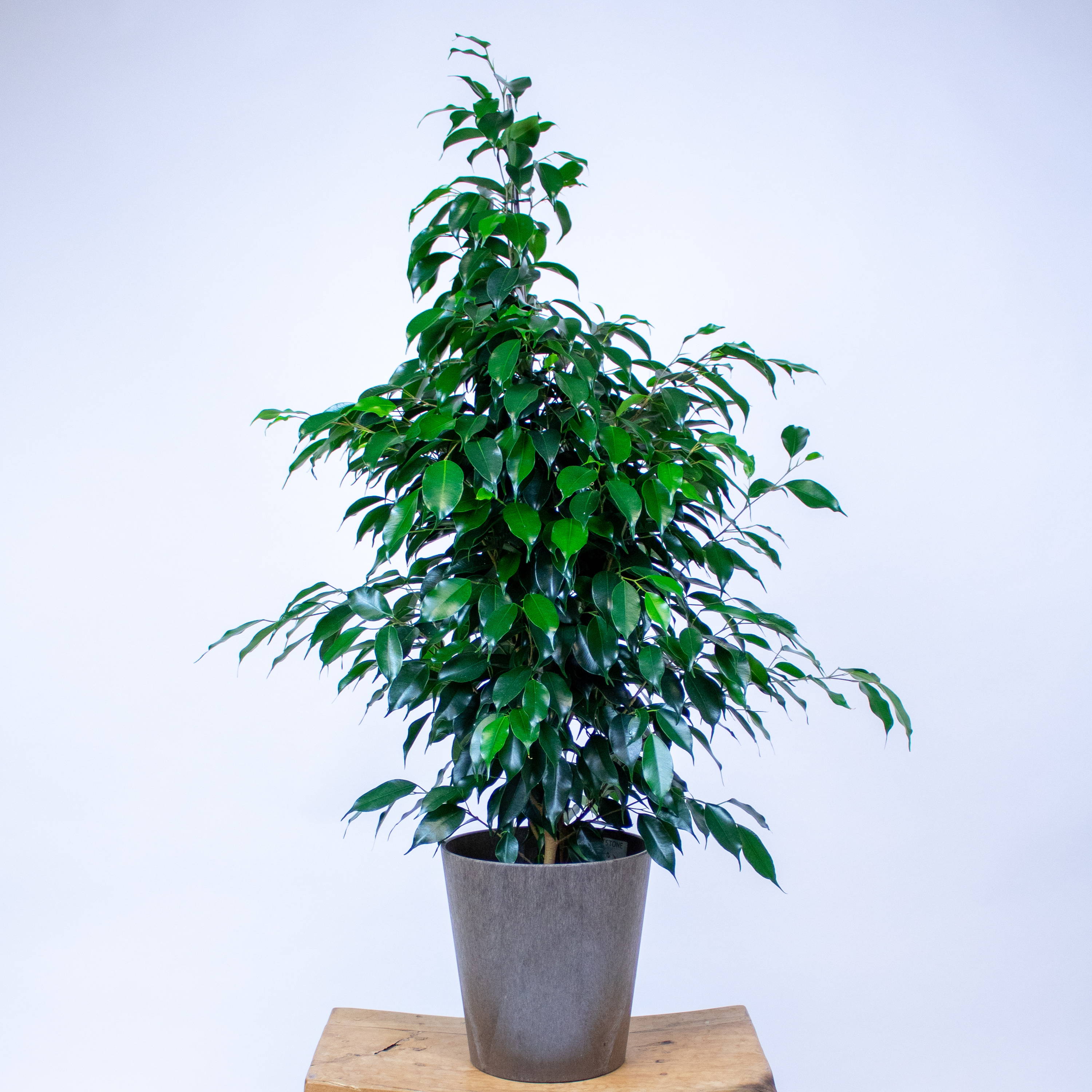 Looking for a plant that brings a sense of calm? The Ficus benjamina "Daniëlle" exudes peace and quiet. We water the Ficus regularly so that it can flower to the best of its abilities. We put the Ficus in a light spot, but away from direct sunlight. The stylish plant is a perfect match for the Artstone® "Josh" flowerpot. Not only does the pot have a beautiful glossy finish, it is also made from lightweight materials and is 100% waterproof. Can you already feel the harmony?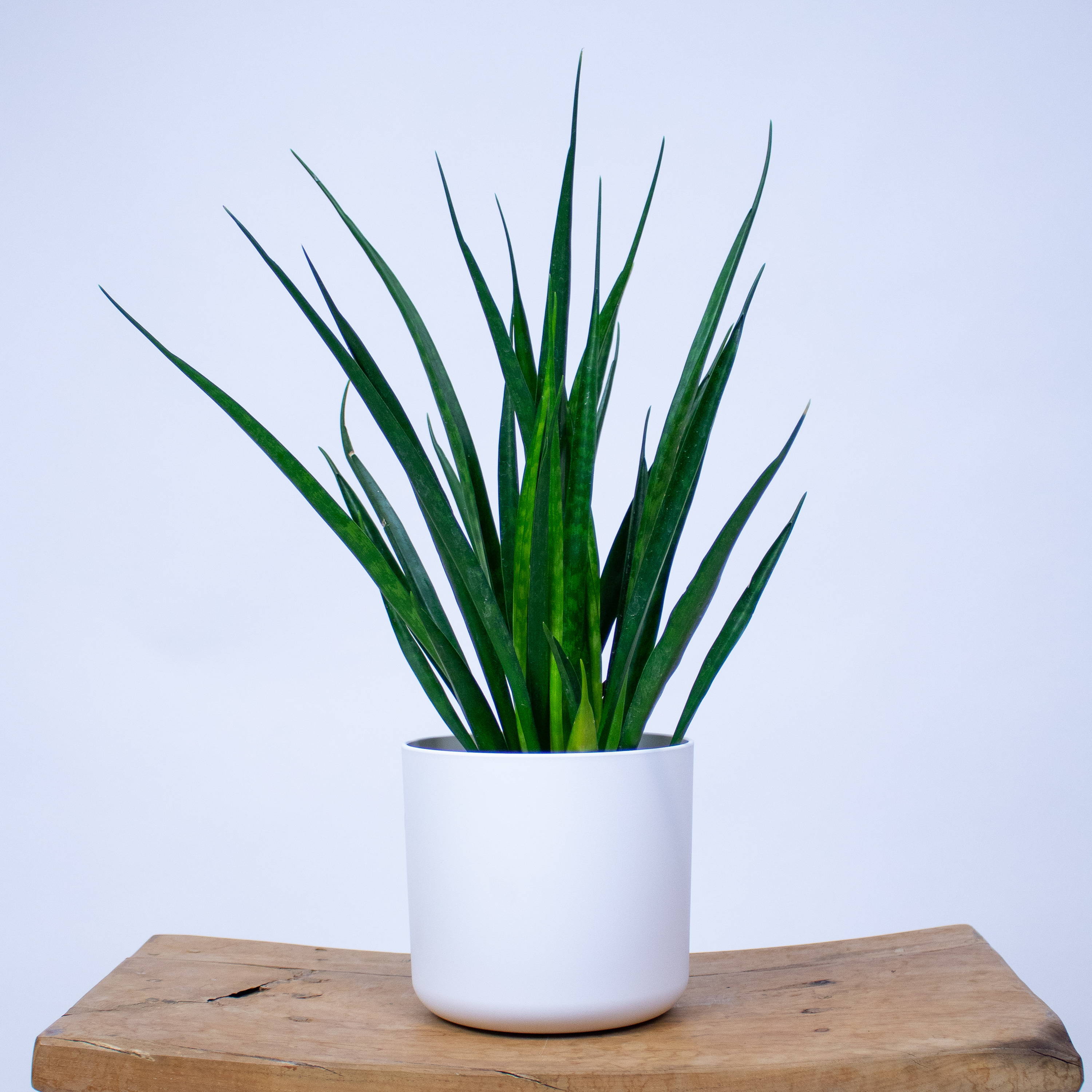 This tropical gem is exceptionally decorative, slim and sturdy. The "Sansevieria kirkii" or "mother-in-law's tongue" has it all — with its narrow leaves, the Sansevieria casts a spell over any space. What's more, this plant purifies the air, too. It needs very little looking after. It doesn't matter where we put this houseplant — it still blooms. That said, the more sun the Sansevieria is exposed to, the thirstier it gets. The green colour of the leaves is a perfect match for the white Elho® pot.
The Anthurium: A hugely popular houseplant thanks to its contemporary look. It's easy to maintain, too. We water the Anthurium once a week in the winter and twice a week in the summer. Anthuriums prefer to be in as light a spot as possible. This plant is a symbol of exotic beauty and is a perfect match for this red Elho® Diamond pot.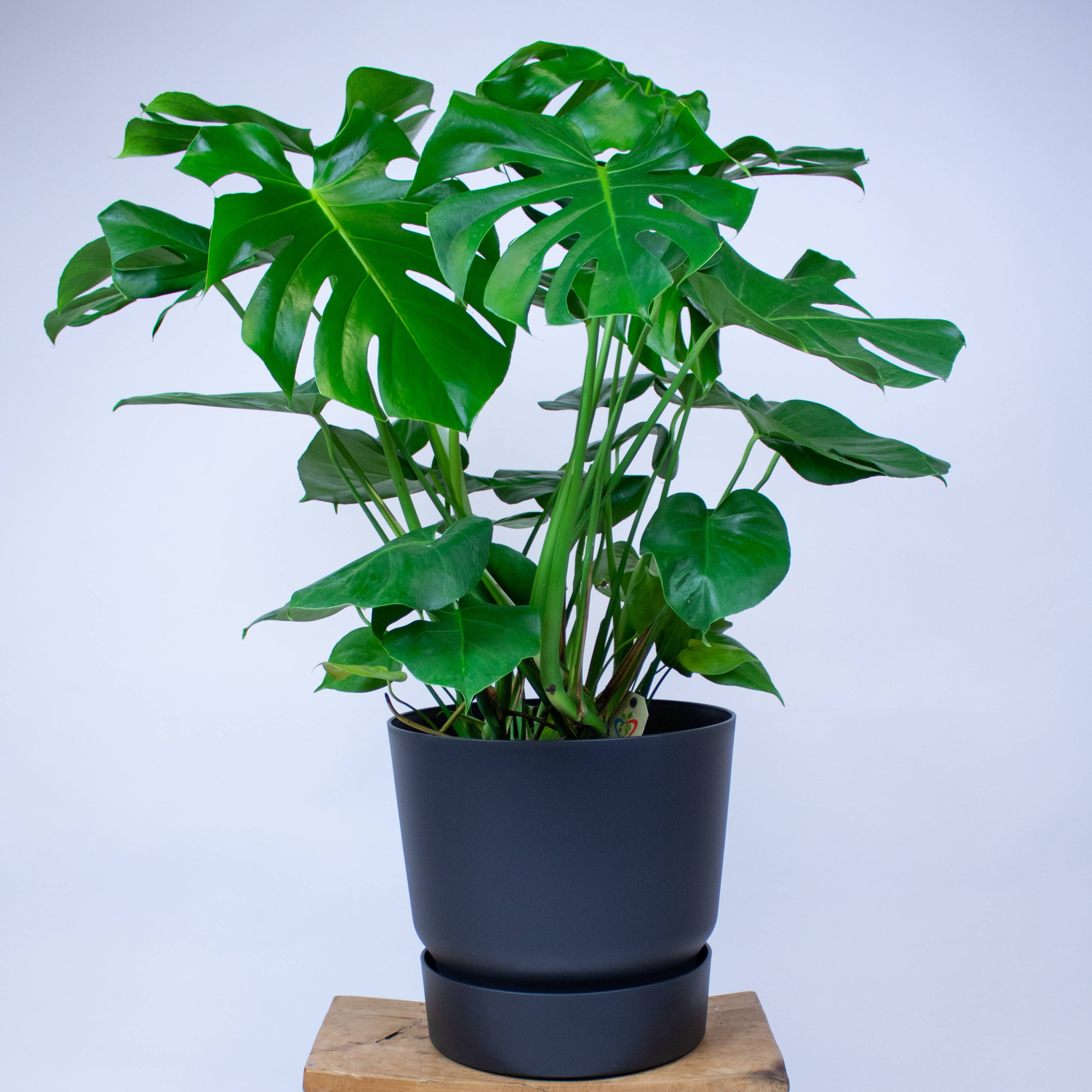 Looking for quick, green results? The Monstera deliciosa is a truly tropical, Central American climbing plant. Not only is it exceptionally sturdy, it also purifies the air. It's the perfect houseplant for brightening up a dark corner or for making an office greener. It's also an easy houseplant to look after, as it doesn't need too much water. This large Elho ® pot provides the Monstera deliciosa with plenty of room to grow. It's a tropical celebration!