Top 5 Christmas tips for a relaxing green Christmas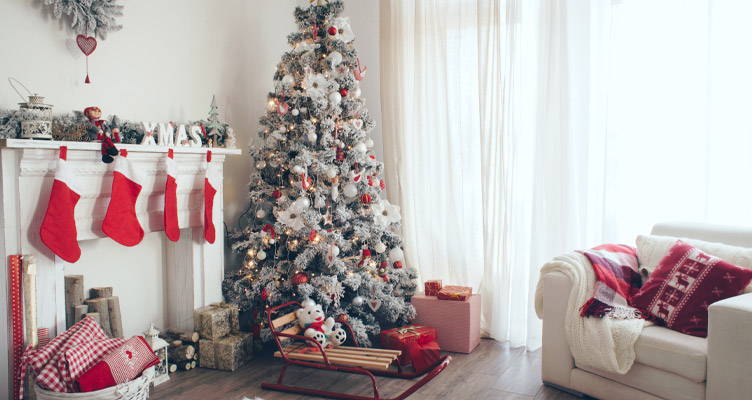 We love Christmas — the lights, decorations, that warm festive feeling and everything else about it. It's probably obvious that we can't wait! That's why we have compiled a list of our top 5 tips to help you have a cosy and relaxing green Christmas.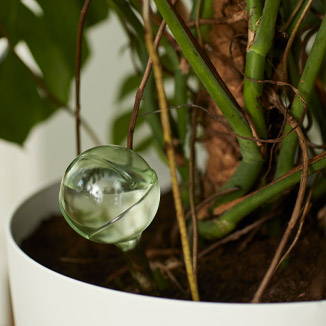 Are you going away for Christmas and looking for someone to take care of your plants? With this special water dispenser, your search is over. Just fill the dispenser with water and stick it into the soil. Suitable for all of your thirsty houseplants, so you can travel with peace of mind.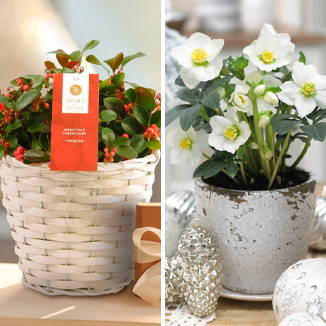 If you really want to surprise someone, why not give them a plant as a Christmas gift? It's a trendy and sensible gift, so it makes the ultimate Christmas present. Plants create a feeling of calmness, bring extra life and homeliness to a room and many of them also help to purify the air. So give a gift that your partner, friend, relative, neighbour or perhaps even a colleague will remember.
3. #sustainablechristmastree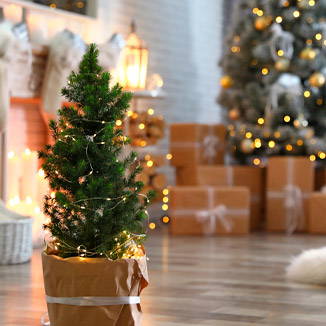 Do you really want a real Christmas tree, but think it's a shame to throw it away after Christmas? Then why not go for a real, miniature Christmas tree in a pot? Put it indoors and decorate it with as much as you'd like with lights and your favourite decorations to create a homely atmosphere. After Christmas, you can simply take the tree outside, then you can use it again next year. Don't forget to water the Christmas tree.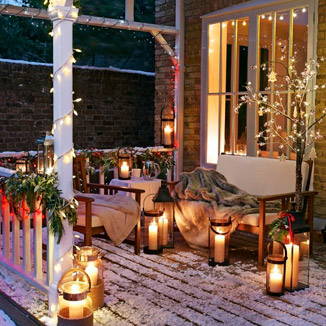 Make it Christmas outdoors as well. No matter how much or little space you have outdoors, there is always room for some lovely Christmas decorations. For example, you could decorate your front door with a nice Christmas wreath, or why not light up your hedges, shrubs or other plants with Christmas lights? You could even hang some Christmas baubles on your plants. Plant typical Christmas plants in pots or in the garden for that green Christmas touch. Read here how to make your own Christmas wreath.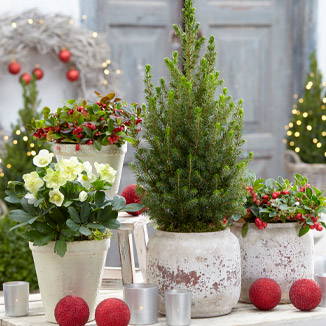 We already mentioned typical Christmas plants, but what are they? We have Christmas plants for indoors and outdoors! How do you like the sound of a red, white or pink amaryllis? You could even mix different colours! We also have amaryllis bulbs that are coated in a layer of wax or that are wearing an adorable knitted jumper to keep the amaryllis nice and warm during the winter.
A plant that flowers outdoors at Christmas? That's right, the Helleborus, also known as the Christmas Rose, flowers during the colder months. Combine this with a Gaultheria with its lovely red berries for a truly green Christmas.