Top 10 Indoor plants for outside

Do you enjoy sitting outside whenever the weather is hot and sunny? Take your indoor plants with you! Most indoor plants originate in the tropics and therefore enjoy heat. By putting your houseplants on your patio or balcony you can create a true sense of being in the jungle. Your houseplants won't mind a nice and refreshing shower either. And once the summer has ended, you can take your refreshed indoor plants back inside. That's double the enjoyment! View our top 10 outdoor indoor plants and get tips on how to keep them in perfect condition outside.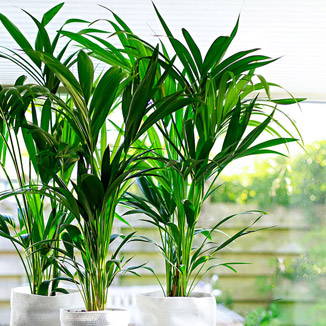 Needless to say, the name says it all. The Kentia palm is a delightful tropical plant that looks great on your patio or balcony. Do make sure, however, that the Kentia palm is in the shade or semi-shade, and regularly check the soil. Water it on a regular basis, as the root ball must not dry out.
2. Monstera or "Swiss cheese"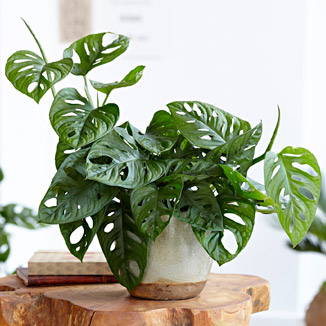 The Monstera stands out because of the holes in its leaves. This is another friend of the tropics that requires shade or semi-shade and must not dry out. The Monstera "Monkey Leaf" is a special variety of Monstera: The holes don't reach the edges of the leaves and come in different shapes and sizes.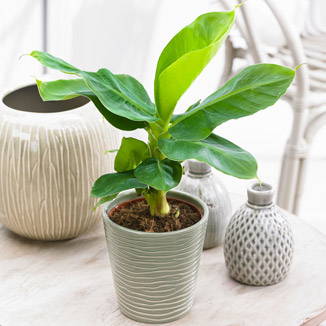 This exotic plant has large, beautiful leaves and thrives in full sun and semi-shade. You should, however, put it in a sheltered spot and prevent it from drying out.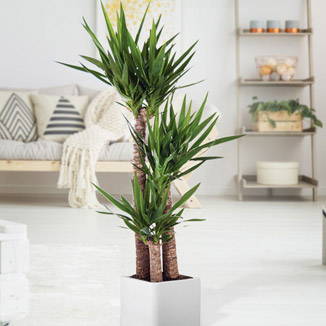 This tough plant comes from the southern USA and Mexico, and is well-adjusted to harsh conditions. You should therefore put it in the sun or semi-shade and check the soil every now and then. It can manage without water for a while.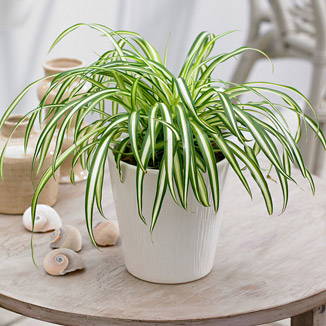 The grass lily resembles blades of grass and is a delightful plant that will cheer up your patio or balcony. They like the semi-shade and should not be allowed to dry out!
6. The versatile Philodendron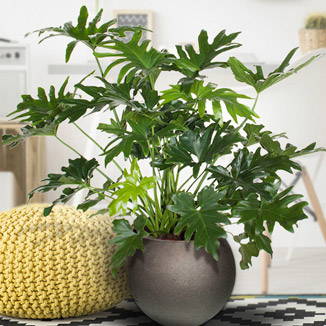 This jungle plant comes in many varieties, such as with heart-shaped leaves, oval leaves, finger leaves and as a hanging plant. They like the semi-shade and plenty of moisture. Don't allow them to dry out, but let them enjoy being outside!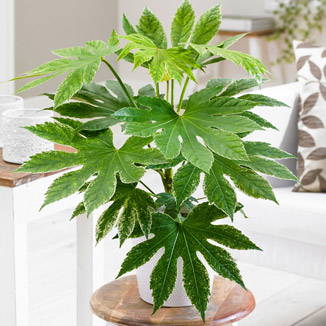 Originally from southern Japan, Korea and Taiwan, this plant with its large hand-shaped leaves will give your patio or balcony an exotic twist. Semi-shade and lots of water will keep the Fatsia japonica happy.
You may already have them as garden plants, but your indoor ferns can also be taken outside on hot days. They do like the semi-shade and should not be allowed to dry out.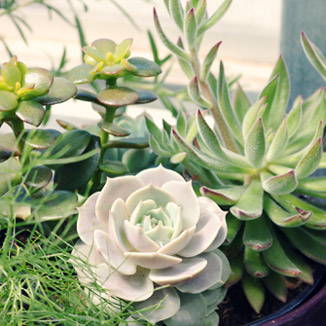 These plants are used to the sun and dry weather, so they are perfect for taking outside on hot summer days. Put them in the full sun or semi-shade, or underneath a shelter when it rains, as cacti and succulents do not enjoy showers. They like dry weather, but they do need water from time to time.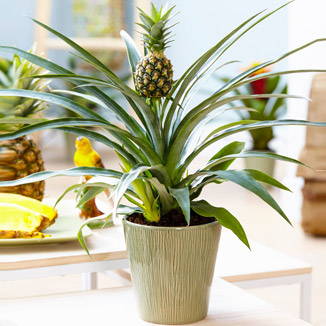 This is the only flowering houseplant on this list, and it certainly stands out. The flowers can be pink, yellow, red, orange, or can even have two colours. Bromelias like the semi-shade/shade and should not be allowed to get too dry.