Winter checklist:
Get your garden, patio, roof terrace or balcony ready for winter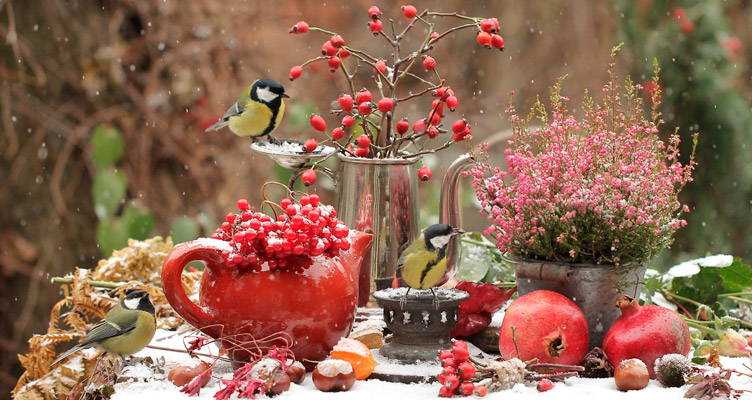 As the weather outside gets colder, we tend to spend more time inside. However, there's still time to get your garden, patio, roof terrace or balcony ready for winter and make sure that your plants, ponds, garden birds and other animals are prepared for the colder weather.
We've put together a winter checklist for you so that you can make sure that you've made all the necessary preparations before the really cold weather sets in.
"Ready for winter" checklist:
1. Last planting opportunity: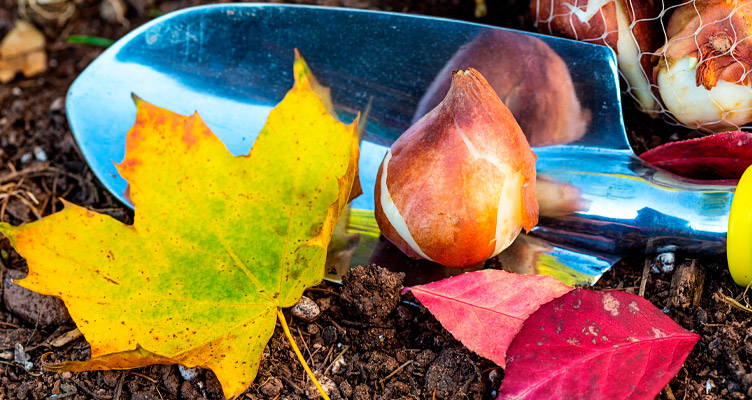 Now is the best time to plant certain plants, such as roses and fruit trees and shrubs. Spring flowering bulbs should also be planted now. This gives these plants and bulbs plenty of time to take root so that they will grow and bloom better in the spring.
2. Pruning: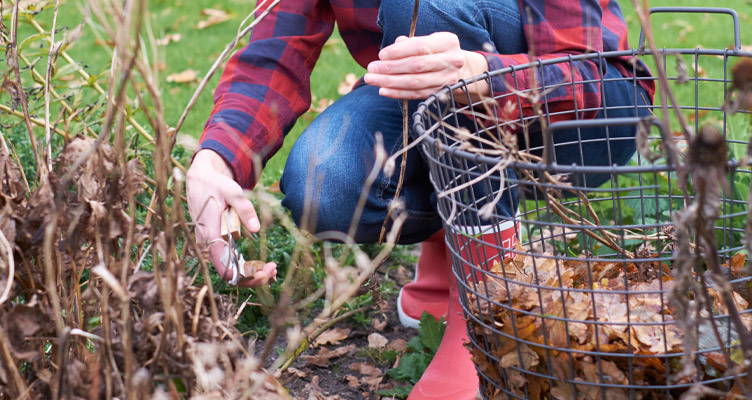 Now is the time to prune roses.
Cut off any dead flowers on flowering plants such as hydrangeas and geraniums.
Prune shrubs, trees and fruit trees.
3. Protecting plants against frost: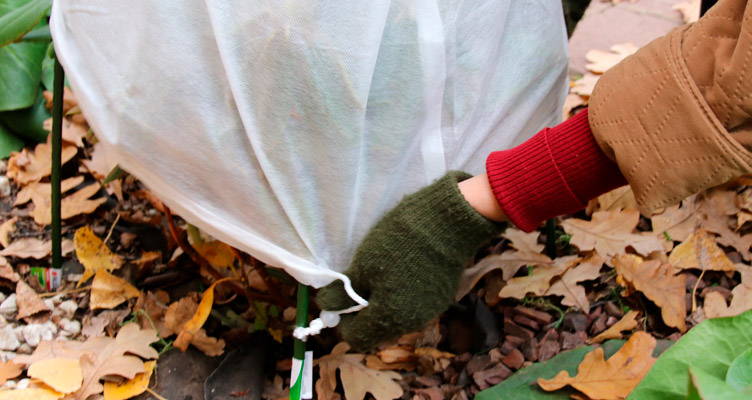 Protective covers should be placed on all plants that are not suited to frosty conditions. Potted plants can be protected using bubble wrap.
Is there room in the shed or pantry? If so, bring potted plants inside.
Cover perennial plants with compost or a mixture of manure and peat.
4. Additional watering and repotting: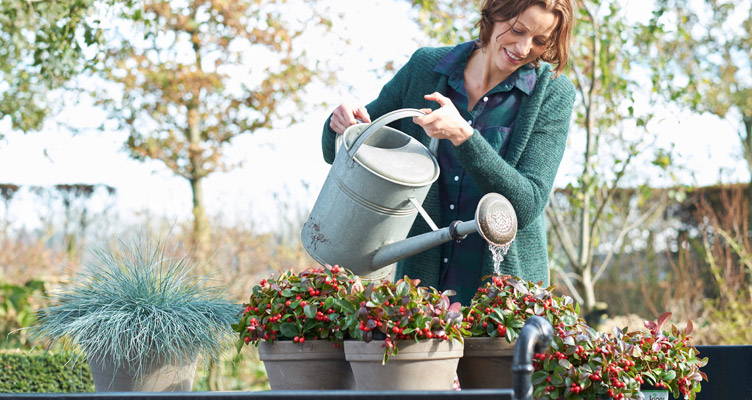 Only newly planted plants, hedges and conifers should be given extra water. This ensures that they have enough water and will not freeze solid.
Plants that require extra space should be repotted now.
Do you have a garden with grass? If so, make holes in the grass so that it can get extra oxygen. This will allow it to grow better.
5. Cleaning up outside: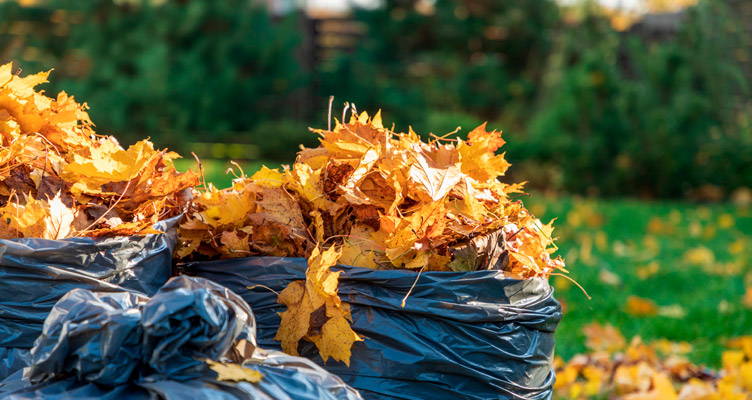 Are there weeds in your garden? Now is the time to get rid of them.
Clear up any fallen leaves. Leaf grabbers and garden rubbish bags make clearing leaves easy. The leaves can be used as an additional layer of mulch to protect plants that are sensitive to frost.
6. Water taps and ponds: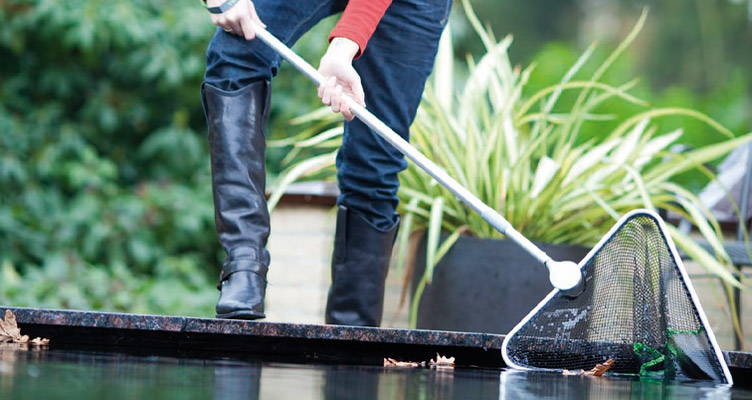 Shut off any outside taps to avoid frozen or burst pipes. Water in pipes expands as it freezes, which can cause pipes to burst. Therefore, make sure that there is no water in the tap or garden hose. This helps to avoid frost damage to the tap and hose.
Remove any loose leaves from ponds. In order to avoid leaves falling into the pond, place a net over the pond during the autumn.
Do you have fish in your pond? If so, make sure that a section of the pond is always free of ice. This ensures that fish can get enough oxygen.
7. Getting garden furniture ready for winter: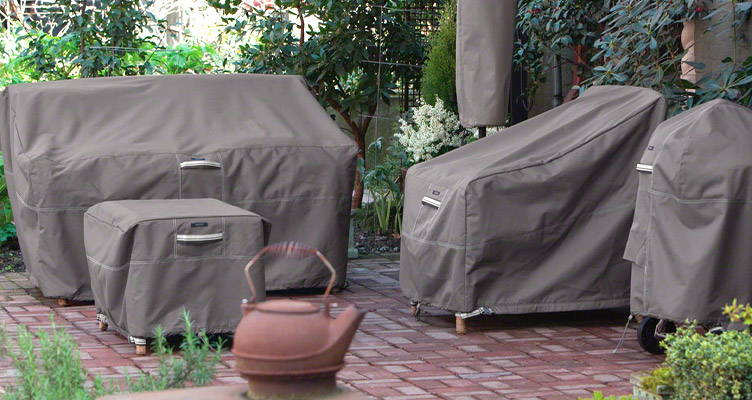 Remove any dirt from your garden furniture and either cover it up or bring it inside. This ensures that the furniture remains in good condition.
8. Staying warm and cosy when sitting outside in cold weather: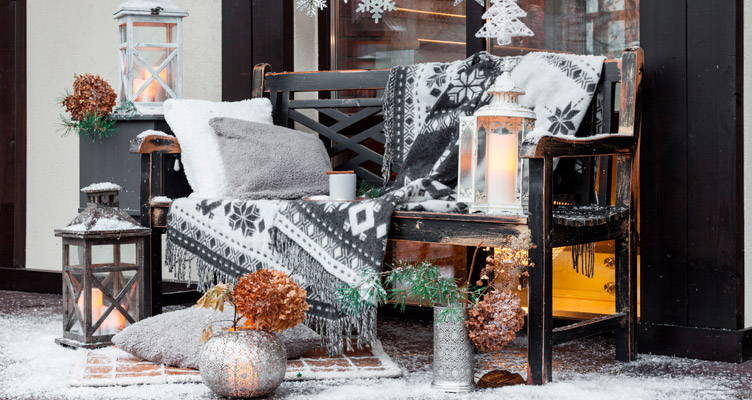 No matter how small your garden, patio, roof terrace or balcony, there is always something you can do to help the animals.
Helping birds during winter:
Give the birds a helping hand by providing food for them. Hang up some fat balls and peanut nets in a fat ball holder, birdfeed silo or feeder.
If you have a balcony, you might like to use a wall-mounted bird feeder containing a pot of peanut butter.
Alternatively, mount a bird feeder that can also be used as a bird bath to the wall.
Hang up bird houses all around your outdoor area so that the birds have a safe place to nest and sleep.
Put out a feeding table. You can even do this if you have a large patio, roof terrace or balcony.
The birds will soon be flocking to your garden! For more information, please read: Birds in the winter.
Winter checklist for other animals:
Hang up some insect hotels. This will help our pollinators survive through the winter.
Give the squirrels a helping hand with a special squirrel feeder and peanut butter.
Now you're all set for winter!