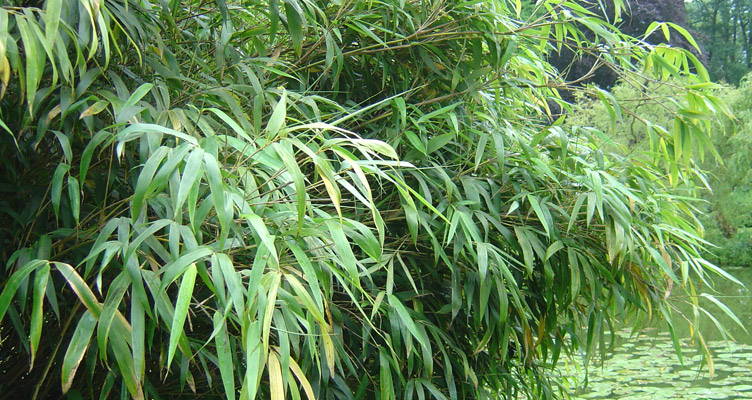 Bamboo is part of the Grass Family, the Poaceae. Yet bamboos are not ordinary grasses. Namely, they have three special properties with respect to other grasses:
They have hollow stems
Their exceptional length (in the tropics up to 30 m.)
Bamboos bloom once every 80-120 years, and then they die
Most bamboo species that we encounter in the garden belong to the genus Fargesia. The species of this genus remain relatively small and grow only slowly. This is in contrast to the members of the other genera of bamboo, which can expand considerably. The Fargesia is really the only variety that can be planted in normal sized gardens as they don't grow very quickly.
Fargesias descends from China and the Himalayas. Previously the genus Fargesia was called Sinarundinaria or Arundinaria, but these names are now no longer used. Fargesia is named after Mr. P. G. Farges, a French botanist from the second half of the 19th century.