Naturally you want to enjoy a beautiful lawn in the spring and summer. There are a few things you need to do before it looks perfect again. It's great to be active in the garden again and to get back in touch with nature. And what is better than a fantastic end result, a nice green lawn that the kids can play on again. We will give you some lawn care tips to help you maintain your lawn properly. This will allow you to enjoy the greenery in your garden for longer.


Watering tools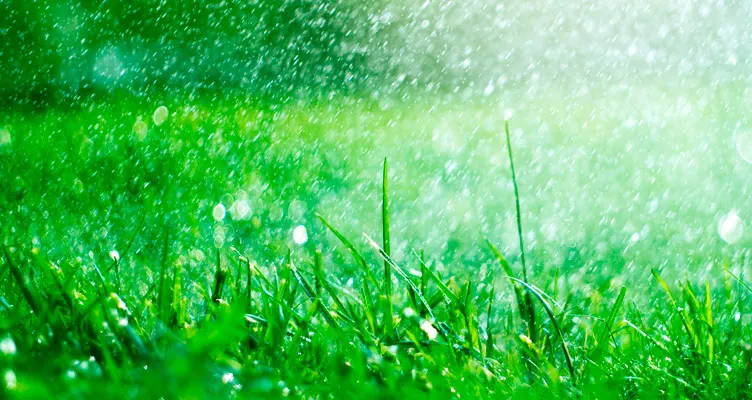 Watering is the most important thing when it comes to a green lawn. It is important to keep an eye on this throughout the year. In hot spells, you will have to spray it more often. This might need to go up to a number of times a week. In wet periods, your lawn often gets enough water from rain showers. If puddles appear on the lawn, check if there is adequate drainage. If not, then prick some holes in the lawn to let the water drain away.
Verticutting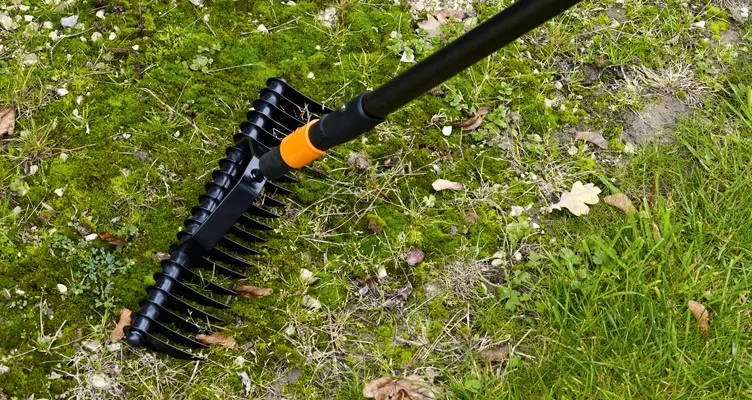 Verticutting, also known as vertical mowing, is done to aerate the roots of the grass and help them grow. When you verticut, you remove a harder layer of garden waste, mainly moss, from the lawn. You use a verticulating rake or vertical mower to do this. You put the rake with the points downwards and move it back and forth across the ground to create a pile of moss. Don't use too much force so as not to damage the roots. Do this once a year in the spring or autumn. You can find the springbok rake in our garden tools range. Verticutting is done to give roots more space to grow and breathe, and to improve drainage.
In addition to verticutting, it is a good idea to remove weeds immediately. Do this throughout the year, as soon as you see them coming up. A weed puller helps get the job done quickly and easily. With a weed puller, you won't have to get down on your knees and dig in the soil.


Sowing
There may be areas of your lawn that become bare or look worse than other areas. Then it is time for repair work. Sow the bare or brown spots with new grass seed. The bare spots will disappear within a few weeks. To help the seeds to germinate properly, you can lightly roll over them, watching out for the other grass. Then water generously and within a few weeks, you'll have a perfect mat of grass!
Fertilising
Like other plants, your lawn also needs food: fertilisers! There are 3 important times to fertilise. First in March/April when the grass is starting to grow again after the winter months. Then in June or July, so the grass stays strong in the hot summer months. And finally again in September or October, in preparation for winter. It is preferable to fertilise with organic fertiliser. It's good for the growth of the grass, the structure of the soil and the micro-organisms that live there!
Lawn mowing
Now your lawn has grown tall and it's time to mow! Especially in the summer months, between May and October, you will have to mow the grass about once a week to keep it tidy. Of course you can choose how short to cut the grass. In general, about half of the blades of grass are removed, up to a height of 5 cm. If it is very hot, we advise that you let the grass grow a little longer. Always make sure to mow in a different direction so the blades of grass do not all point in the same direction. Make your lawn tidy by finishing off the edges with shears
Additional tips:
Spread lime on your lawn. Lime improves the acidity in the soil, allowing the grass to absorb nutrients from the soil. Spring is usually the time to spread lime. The amount of lime you have to spread depends on the acidity of your soil. You can find out your soil's pH level with a test.
Always use clean, sharp garden tools when mowing and verticutting. This can prevent diseases from entering the soil.
Do you have any diseases or pests in your lawn? Treat this immediately with natural pesticides.
Don't leave things in the same spot on the lawn for days, otherwise you will flatten the grass and there will be bare or dry spots in your lawn.
With all these tips you can now easily get started caring for your lawn yourself, with a little help from Bakker.com. Check out our lawn care range for all the essentials for a beautifully tidy, green lawn.